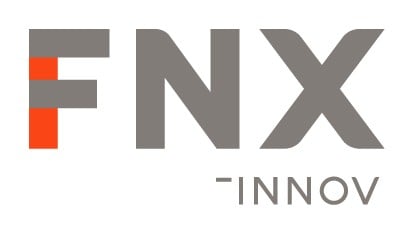 Chargé de projets en mécanique du bâtiment
FNX-INNOV
Laval,QC
Salary

To be discussed

37.50 h - Full time

Permanent job

Day shift work

Published on

January 16th, 2023

1 position to fill as soon as possible
Benefits
Commitment to work-life balance
Competitive salary
Deferred profit sharing plan DPSP
Employee assistance program
Employee referral bonus
Flexible hours
Floating leave days
Insurance
Recognition program
Reimbursement of professional association dues or membership fees
Reimbursement of training and development activities
Telework
Vacation
---
Description
Chez FNX-INNOV, nous veillons jour après jour à redéfinir l'ingénierie sans aucune barrière. Nous sommes une entreprise de propriété québécoise qui innove grâce à ses services intégrés de la conception à la réalisation. Fort de nos 1000 professionnels et experts, nous excellons dans les secteurs de pointe tels que l'environnement, l'énergie, les infrastructures, le traitement des eaux, le bâtiment, l'efficacité énergétique, le génie industriel et minier, les télécommunications, les sciences de la terre, l'ingénierie des matériaux, la gestion de projets et la construction.
Présents dans plusieurs régions du Québec et du Canada, notre firme s'appuie sur des valeurs d'innovation, de respect, de collaboration, et d'intégrité pour s'entourer des meilleurs talents dans la poursuite de sa mission.
Joignez-vous dès maintenant à l'une de nos équipes multidisciplinaires, et ensemble, créons l'avenir!
Nous sommes à la recherche d'un(e) Chargé(e) de projets pour se joindre à l'équipe de Kolostat, entreprise affiliée spécialisée en installation des projets en mécanique du bâtiment.
Lieu de travail : Laval
Vos responsabilités
Réviser les documents contractuels et préparer un profil de l'étendue des travaux avant de procéder à l'exécution de ceux-ci;
Générer des listes détaillées à partir des esquisses techniques fournies (équipement, superficie, pieds linéaires, utiliser le système de démarrage « take off ») pour les achats;
Négocier et émettre les bons de commande selon les besoins du projet;
Préparer et gérer les cédules de construction en utilisant le logiciel « Microsoft Project », ainsi qu'établir un tableau sommaire des équipements requis qui comprend les dates de livraison;
Coordonner tous les détails du projet avec les clients, architectes, ingénieurs, et autres corps de métiers ou intervenants;
Gérer les installations du projet en respectant le budget et maintenir un rapport à jour des coûts reliés au projet;
Gérer et faire le suivi du processus des ordres de changements au contrat, incluant fixer les prix, présenter les valeurs, et procéder à l'exécution de ces travaux.;
Préparer le barème de valeurs pour l'approbation mensuelle des professionnels/entrepreneurs et par la suite émettre et gérer la facturation progressive;
Établir une liste détaillée de l'étendue des travaux et des procédures d'essai à suivre pendant la mise en marche des équipements, rapports de « commissioning », contrôle, balancement, isolation et autres corps de métiers;
Assister à tout essai sur le chantier et si nécessaire, émettre des commentaires sur les observations;
Maintenir et assurer le contrôle de la qualité et minimiser les déficiences d'un projet;
Assister aux réunions de chantier;
Gérer les garanties, la maintenance et le service des projets;
Préparer les lettres et mémos aux divers départements, sous-traitants, et fournisseurs tel que requis pour l'exécution des travaux.
Read more
---
Work environment




---
Requested skills
Votre profil
Baccalauréat en génie mécanique;
Expérience de 5 ans en mécanique du bâtiment (CVAC, plomberie/tuyauterie);
Expérience dans le domaine du CVAC pour un entrepreneur en ventilation (un atout);
Connaissances en Autocad / Revit (un atout);
Windows / Microsoft Office;
Bilingue (français et anglais).
Vos avantages
Rémunération concurrentielle;
Avantages sociaux et assurances collective;
Cadre de travail et projets stimulants.
La forme masculine est utilisée afin d'alléger le texte
---
Equal Opportunity Employer
This employer is an equal opportunity employer committed to diversity and inclusion. We are pleased to consider all qualified applicants for employment without regard to race, color, religion, sex, sexual orientation, gender identity, national origin, age, disability, protected veterans status, Aboriginal/Native American status or any other legally-protected factors. Disability-related accommodations are available on request for candidates taking part in all aspects of the selection process.
---
Requirements
Level of education
University
Work experience (years)
6-9 years
Written languages
Fr : Intermediate
En : Intermediate
Spoken languages
Fr : Intermediate
En : Intermediate