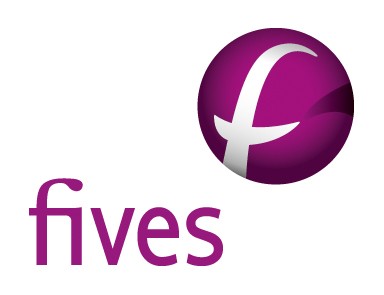 Benefits
Coffee
Café gratuit dans chacun de nos bureaux
Company supplied uniform
Pour les postes qui l'exigent
Dental insurance
Disability insurance
Employee assistance program
Incluant les membres de la famille immédiate
Employee referral bonus
Nos employés sont nos meilleurs ambassadeurs. 
Free parking
Life insurance
Medical and paramedical expenses coverage
On-going training
Paid leave
Recognition program
Registered retirement savings plan
Avec une cotisation employeur après un an à l'emploi.
Vacation
---
Description
Pourquoi travailler avec nous ?
Régime d'assurances collectives payé en majorité par l'employeur (85%);

Régime de retraite avec contribution de l'employeur de 6%;

Programme d'aide aux employés et à la famille;

Programmes de santé et mieux-être;

Télémédecine;

Ambiance de travail conviviale;

Encore plus d'avantages!
Sommaire du poste
Sous la supervision du responsable atelier, vous réalisez des inspections, entretiens et réparations d'équipements de levages et autres équipement de production en atelier, en conformité avec les normes en vigueur.
Principales responsabilités

Effectuer, en atelier, des inspections préventives d'équipement de levage et produire les rapports d'inspection selon les normes applicables;

Réparer, modifier et entretenir divers équipements;

Détecter et résoudre des problèmes dans le fonctionnement des équipements;

Produire des soumissions et des ordres de production et assurer l'approvisionnement des pièces pour les réparations;

Faire un suivi auprès des clients pour les informer des problématiques et délais;

Faire des demandes auprès des fournisseurs pour l'achat de pièces de rechange;

Procéder à l'assemblage mécanique et à la mise en route de ponts roulants neufs;

Participer au développement d'une culture SST en identifiant et rapportant toute situation potentiellement dangereuse, et le cas échéant, les incidents survenus;

Offrir un soutien sporadique aux équipes du service technique et montage mécanique.
Read more
---
Work environment




---
Requested skills
Exigences requises 
DEP en électromécanique de systèmes automatisés ou DEC en maintenance industrielle ou équivalent;

3 à 5 années d'expérience en mécanique et électricité;

Aisance en informatique;

Expérience dans le domaine des équipements de levage, un atout;

Détenir un certificat de compétence en électricité (licence C) ou être en voie de l'obtenir, un atout;

Connaissance en programmation et automatisation, un atout;

Anglais fonctionnel, un atout. 
Qualités recherchées 
Bonne condition physique;

Bonnes habiletés manuelles;

Aptitudes pour lire et interpréter des plans, devis et schémas électriques;

Minutie, précision et souci du détail;

Sens de l'observation et de l'initiative;

Capacité à travailler en équipe et à collaborer;

Facilité à communiquer;

Autonomie;

Sens du service à la clientèle;

Être disponible pour des déplacements occasionnels.
Vous vous reconnaissez dans cette description et vous croyez que vous êtes la personne que nous recherchons? Nous attendons votre candidature avec enthousiasme!
Qui sommes-nous ?
Fives Services inc. filiale de Fives ECL et leader mondial des ventes d'équipements pour les usines d'aluminium est une société québécoise spécialisée dans la vente et l'entretien d'équipements de levage.
 --------
Veuillez noter que pour être pris en considération pour ce poste, les candidats doivent résider au Canada et être légalement autorisés à travailler. 
La forme masculine est utilisée dans le seul but d'alléger le texte et en faciliter la lecture.
---
Requirements
Level of education
Professional
Work experience (years)
3-5 years
Written languages
Fr : Intermediate

Spoken languages
Fr : Intermediate

Internal reference No.
Other Fives Services inc.'s offers that may interest you