>
>
>
>
>

Technicien Paie - Rive sud - Temps Partiel
This recruiter is online.
This is your chance to shine!
Apply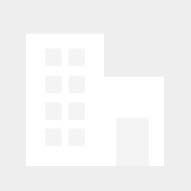 Technicien Paie - Rive sud - Temps Partiel
Internal reference No. JO-0095955-3011446...

Starting date : As soon as possible
Number of positions available : 1
Salary :

40 to 46 $

per year according to experience
Work schedule :

Part time

Job status :

Permanent

Work shift :

-
Notre directeur information financière et contrôle est à la recherche d'un technicien à la paie qui sera responsable d'effectuer le cycle complet de la paie pour 120 employés au Canada.

Votre mission :
* Traiter, codifier et concilier la paie complète pour les employés au Canada;
* Effectuer les écritures comptables suite au traitement de la paie;
* Maintenir à jour les différents registres (absences, vacances);
* Agir à titre de personne-ressource auprès des employés en ce qui a trait aux questions touchant la paie;
* Assurer la procédure de fin d'année;
* Procéder au calcul des vacances annuelles, en assurer la divulgation et le suivi;
* Effectuer les conciliations trimestrielles;
* Produire des analyses, statistiques et divers rapports reliés à la paie.
Level of education
Professional
Work experience (years)
3-5 years
Written languages
undetermined
Spoken languages
undetermined
* DEC en comptabilité ou dans une discipline pertinente;
* 3 à 5 ans d'expérience dans un cycle complet de la paie (Canada);
* Bonne connaissance de la législation concernant la paie;
* Bonne connaissance de la Suite Office, particulièrement Excel;
* Bonne gestion des priorités et le sens de l'organisation;
* Faire preuve d'autonomie dans l'exécution du travail ainsi que de minutie et de rigueur;
* Aptitudes en travail d'équipe dans un contexte dynamique et changeant;
* Excellente maîtrise de la communication orale et écrite, en français;
* Connaissance du Logiciel Nethris, un atout;
* Membre de l'Association Canadienne de la paie, un aout
Other Fed Finance's offers that may interest you