---

This recruiter is online.
This is your chance to shine!
Apply Now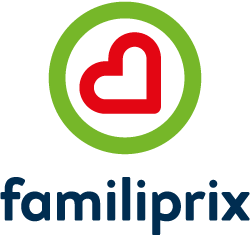 Développeur(euse) web full stack - priorx
Familiprix inc.
Quebec City,QC
Salary

To be discussed

Published on

August 3rd, 2022

As soon as possible
Description
Familiprix a commencé à entreprendre un grand tournant afin d'intégrer à sa solution d'officine des outils à la fine pointe de la technologie qui lui assureront une pérennité et qui pourront soutenir l'évolution de la profession de pharmacien.

En tant que développeur dans l'équipe Priorx, tu feras partie intégrante de l'équipe qui supporte le système actuel et qui développe la solution d'officine nouvelle génération. Tu devras travailler avec des technologies à jour qui viendront s'appuyer sur une infrastructure infonuagique en micro-services.
Principales responsabilités
Participer à la conception et au développement des différents services
Participer à l'intégration de services partenaires
Participer à l'évolution des services d'officine
Participer au développement d'API Rest
Participer au développement d'interface utilisateur
Être évangéliste des bonnes pratiques de développement
Sécurisé par conception
Coder proprement
Participer aux revues de codes et à l'évolution des pratiques de développement
Participer à la modélisation de la base de données (code-first)
Travailler au maintien des systèmes existants
Effectuer toutes autres tâches connexes reliées à la fonction.
Exigences
Capacité à travailler dans un environnement Agile (Scrum, Kanban)
Maîtrise des langages C#, TypeScript/JavaScript
Excellentes connaissances SQL
Connaissance .NET 5/6
Connaissance Entity Framework Core
Connaissance de React, MUI
Expérience avec l'utilisation de Git
Expérience avec GitLab
Expérience avec Kubernetes et Docker un atout
Connaissance de la plateforme infonuagique Azure, un atout.
Qualités recherchées
Être un excellent joueur d'équipe
Avoir le souci de la performance, de l'efficacité et de la pérennité lors de l'implémentation du code.
Posséder un fort intérêt pour les nouvelles technologies
Conditions de travail
Télétravail possible
Assurance collective
REER collectif avec participation de l'employeur
Journées de maladie/mobile monnayables
Possibilité d'acheter des actions privées de Familiprix inc
Programme de remboursement des frais de mise en forme
Programme d'aide aux employés (PAE)
Stationnement gratuit
Et plusieurs autres!
Read more
---
Work environment



---
Requirements
Level of education
undetermined
Work experience (years)
undetermined
Written languages
undetermined
Spoken languages
undetermined
Internal reference No. d8163d42389b743c4029ab8135ffacd6
Other Familiprix inc.'s offers that may interest you
---