>
>
>
>

Carrossier de véhicules
This recruiter is online.
This is your chance to shine!
Apply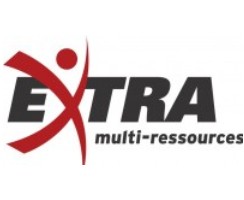 Starting date

:

As soon as possible
Number of positions available : 1
Salary

:

17.54 $

per hour
Work schedule

:

40 h

-

Full time

Job status

:

Permanent

Work shift

:

Evening
Quarts de 10 heures. Fin de semaine de 3 jours. Salaire atteignant 24$ l'heure après 2 ans de travail. Ces conditions sont ce que vous recherchez dans un emploi? Le poste permanent de carrossier de véhicules que nous désirons combler répond à votre demande!
Dans le cadre de son emploi sur la chaîne de production, la personne sélectionné devra:
- Assembler des éléments d'habitacle;
- Utiliser différents outils électriques, manuels et pneumatiques;
- Procéder aux différentes étapes de préparation en vue de la peinture des produits.
CONDITIONS:
- Postes permanents à temps plein;
- Horaire de soir de 15h30 à 2h00, du lundi au jeudi;
- Quart de travail de 10 heures;
- Salaire établit à 17, 54$ l'heure + prime de soir;
- Salaire atteignant 24$ l'heure après 104 semaines travaillées;
- Assurance collective après la période de probation.
Level of education
Professional
Work experience (years)
undetermined
Written languages
Fr : Advanced
Spoken languages
Fr : Advanced
EXIGENCES:
- Posséder de l'expérience dans le domaine, un DEP en carrosserie ou l'équivalent;
- Avoir une bonne dextérité manuelle et un bon sens mécanique;
- Être à l'aise avec les mesures en centimètres et en pouces;
- Capacité à utiliser différents outils manuels, pneumatiques et électriques;
- Posséder un minimum de deux (2) années d'expérience en milieu industriel, notamment au niveau de la fabrication.
EXTRA MULTI-RESSOURCES RECRUTE ! *** JOURNÉE PORTES OUVERTES JEUDI LE 26 SEPTEMBRE DE 9H À 19h *** Plusieurs postes en usine, transport et bureautique sont à combler actuellement ! Présentez-vous à notre bureau de Drummondville au 1175, rue Janelle, bureau 201 entre 9h et 19h jeudi le 26 septembre avec votre CV et vos références ! Nous voulons vous rencontrer !
Other Extra Multi-Ressources - Drummondville's offers that may interest you