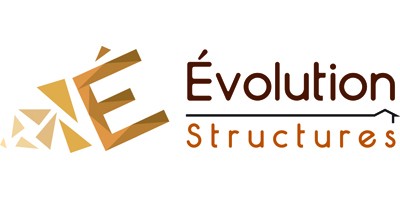 Benefits
Accidental death insurance
Commitment to work-life balance
Company discounts
Dental insurance
Employee assistance program
Employee referral bonus
Free parking
Life insurance
Long-term disability insurance
Medical and paramedical expenses coverage
Recognition program
Social activities organized by the company
Travel Assistance
Vacation
2 semaines fermés à la construction et 2 semaines fermés à Noël
---
Description
ASSEMBLEUR / ASSEMBLEUSE

Venez effectuer la fabrication et l'assemblage en usine de structure de bois tels que : des panneaux de murs, des poutrelles de plancher et des fermes de toit pour des bâtiments résidentiels, commerciaux, industriels et agricoles.
Si vous avez de l'expérience, tant mieux !
Si non, ce n'est pas grave, nous allons vous en donner.
RESPONSABILITÉS
Participer activement au processus de fabrication et d'assemblage des structures ;
S'assurer de la bonne qualité de son travail afin de respecter les critères de qualité;
Autres tâches de taillage et d'ajustement à l'aide de divers outils ;
Respecter et appliquer les bonnes pratiques d'entretien des aires de travail ;
Respecter les règles de santé et de sécurité au travail;
Exécuter toutes autres tâches assignées par son superviseur immédiat.
Appelez immédiatement les ressources humaines au (450) 970-1665.
ou
Faire parvenir votre CV à : rh@evolutionstructures.ca
Read more
---
Work environment




---
Requested skills
CONDITIONS & EXIGENCES
0 - 2 années d'expérience et plus;
Salaire selon expérience ;
Être disponible à travailler de jour ;
40 heures / semaine ;
Temps supplémentaire possible ;
Autonomie, débrouillardise, initiative et en mesure de communiquer en français ;
Capacité à travailler en équipe ;
Être capable de travailler sous pression et de fournir un certain effort physique ;
Savoir prendre des mesures;
Avoir des bonnes aptitudes en lecture de plan (un atout).
AVANTAGES À TRAVAILLER CHEZ NOUS :
PRIME à l'embauche
Emploi permanent ;
Paie aux deux semaines (*** Rémunération Compétitive ***) ;
Assurance groupe (médicaments, dentaire, journées de maladie …) ;
Programme d'aide aux employés (PAE) ;
Fermeture 2 semaines aux vacances de la construction d'été et 2 semaines à Noël ;
Bottes de travail (allocation) ;
Bonis de présence ;
Référencement d'employé (prime 500$) ;
Rabais employé sur nos produits ;
Espace de stationnement gratuit ;
RVER (régime volontaire d'épargne-retraite) ;
Une carrière dans une entreprise en pleine expansion ;
Équipe jeune et Dynamique.
Appelez immédiatement les ressources humaines au (450) 970-1665.
ou
Faire parvenir votre CV à : rh@evolutionstructures.ca
---
Equal Opportunity Employer
This employer is an equal opportunity employer committed to diversity and inclusion. We are pleased to consider all qualified applicants for employment without regard to race, color, religion, sex, sexual orientation, gender identity, national origin, age, disability, protected veterans status, Aboriginal/Native American status or any other legally-protected factors. Disability-related accommodations are available on request for candidates taking part in all aspects of the selection process.
---
Requirements
Level of education
Professional
Work experience (years)
0-2 years
Written languages
Fr : Intermediate
Spoken languages
Fr : Intermediate
Other Évolution Structures's offers that may interest you