>
>
>
>

Directeur de projets
This recruiter is online.
This is your chance to shine!
Apply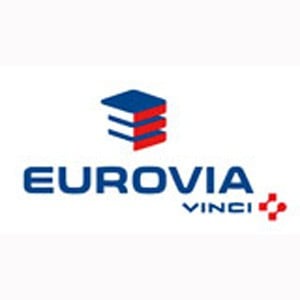 Starting date

:

As soon as possible
Number of positions available : 1
Salary

:

To be discussed
Work schedule

:

50 h

-

Full time

Job status

:

Permanent

Work shift

:

Day
Votre mission principale / vos responsabilités
Sous la supervision du directeur d'agence, le titulaire du poste assurera l'entière supervision et la coordination de toutes les étapes de différents projets : collaboration avec les sous-traitants, relation étroite avec le client, suivis des coûts et des échéanciers.

Gestion de personnel :
Superviser les chargés de projets.
Gestion de projets :
Évaluer la capacité des parties prenantes d'avoir un impact sur le projet et développer des stratégies de gestion avec ces dernières (consortium, citoyens…);
Découper le projet par lots de travail et négocier des ententes pour obtenir les ressources requises ;
Assurer une gestion intégrée du projet (contenu, délais, coûts, qualité, risques, ressources humaines, communications et approvisionnement);
Établir les énoncés de contenu détaillés du projet, le plan d'exécution, le calendrier des travaux, le budget, le plan de ressources ;
Gérer la relation avec le client et s'assurer de maintenir un haut degré de satisfaction ;
Contrôler la performance du projet (contenu, délais, coûts, qualité) et approuver les propositions d'actions correctives ;
Gérer les changements qui peuvent être générés par des demandes du client, des besoins opérationnels du projet ou des conditions de terrain ou de chantier ainsi que la mise en œuvre des actions nécessaires en cas de modification du plan de projet ;
Procéder à une vérification finale de l'atteinte des objectifs.
Relation étroite avec le client :
Valider le mandat auprès du client ;
Représenter la compagnie lors des rencontres préliminaires avec le client ;
Analyser l'organisation du client et le contexte du projet ;
Préparer les offres de service, négocier et signer les contrats en collaboration avec le développement des affaires.
Level of education
University
Work experience (years)
10+ years
Written languages
Fr : Advanced
En : Advanced
Spoken languages
Fr : Advanced
En : Advanced
Qualification et habiletés requises
Avoir un baccalauréat en génie civil avec 10 ans d'expérience ;
Être membre de l'Ordre des ingénieurs du Québec ;
Avoir de fortes aptitudes en gestion, communication, négociation et résolution de problèmes ;
Esprit analytique ;
Savoir faire preuve d'initiative et de leadership ;
  
Nos valeurs
Satisfaction client : Satisfaire nos clients et les bénéficiaires de nos ouvrages
Prévention : S'engager au quotidien pour la santé et la sécurité de tous nos collaborateurs
Performance responsable : Réussir, dans le respect des équilibres sociaux et environnementaux
Esprit d'équipe : Travailler ensemble, pour être plus performant
Innovation : Sortir des sentiers battus, trouver pour chaque projet la solution sur-mesure
Esprit d'entrepreneur : Aimer se dépasser, pour conquérir de nouveaux marchés
Employee assistance program
Employee assistance program
Medical and paramedical expenses coverage
Medical and paramedical expenses coverage
Reimbursement of professional association dues or membership fees
Reimbursement of professional association dues or membership fees
Social activities organized by the company
Social activities organized by the company
Other Eurovia Québec's offers that may interest you