>
>
>
>

Chargé de projets - Estimateur
This recruiter is online.
This is your chance to shine!
Apply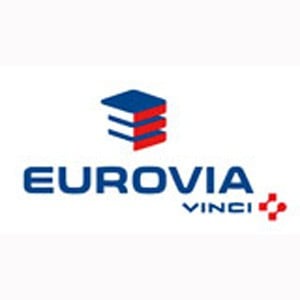 Chargé de projets - Estimateur
Starting date

:

As soon as possible
Number of positions available : 1
Salary

:

To be discussed
Work schedule

:

50 h

-

Full time

Job status

:

Permanent

Work shift

:

Day
Eurovia Québec, filiale du groupe Eurovia (VINCI), est l'un des principaux acteurs de la construction d'infrastructures de transport et d'aménagements urbains. Avec 16 agences, 1600 employés et un chiffre d'affaires de 470M$, Eurovia est présente sur tout le territoire québécois.
Sa division industrie, via Construction DJL, lui offre une expertise hors du commun dans la production de granulats et d'enrobés au Québec. De plus, son Centre Technique Amériques, l'un des mieux équipés en Amérique du Nord, procède aux essais techniques des enrobés fabriqués et développe de nouvelles technologies.
Votre mission principale / Vos responsabilités
Sous la supervision du directeur, le chargé de projets a comme principale responsabilité de répondre aux appels d'offres en élaborant des soumissions justes et profitables. Il gère l'exécution technique du projet ainsi que les suivis administratifs. Il rencontre et assure le suivi avec la clientèle municipale, commerciale et privée.


Gestion de projets :
Rencontrer les responsables municipaux, commerciaux et privés ayant des besoins en travaux d'excavation et pavage;
Participer à l'élaboration des soumissions ;
Surveiller et valider l'exécution des travaux;
Assurer le respect des échéanciers et la qualité des travaux ;
Conseiller et proposer de nouveaux procédés ;
Participer aux réunions de coordination de chantier;
Négociation de coûts avec les sous-traitants et les fournisseurs .
Contrôle des coûts :
Effectuer le contrôle des coûts de chantier et proposer des pistes d'amélioration ;
Procéder à l'intégration des coûts de chantier dans le système informatique.
Level of education
University
Work experience (years)
0-2 years
Written languages
Fr : Advanced
Spoken languages
Fr : Advanced
Qualification et habiletés requises
Avoir un baccalauréat ou un DEC en génie civil ou génie de la construction avec une expérience pertinente;
Détenir un permis de conduire valide ;
Avoir de fortes aptitudes en communication, gestion et en négociation ;
Être reconnu pour son organisation, sa rigueur et son autonomie ;
Faire preuve d'imagination et d'ingéniosité.
 Possibilité de carrière
Gestion de projet : Chargé de projets senior » Coordonnateur travaux » Directeur d'agence
Estimation : Estimateur » Chef estimateur
Grands Travaux : Ingénieur de projets » Chargé de projets senior » Directeur de projets
Chantier : Contremaître travaux » Surintendant » Surintendant général
 Nos valeurs
Satisfaction client : Satisfaire nos clients et les bénéficiaires de nos ouvrages
Prévention : S'engager au quotidien pour la santé et la sécurité de tous nos collaborateurs
Performance responsable : Réussir, dans le respect des équilibres sociaux et environnementaux
Esprit d'équipe : Travailler ensemble, pour être plus performant
Innovation : Sortir des sentiers battus, trouver pour chaque projet la solution sur-mesure
Esprit d'entrepreneur : Aimer se dépasser, pour conquérir de nouveaux marchés
Employee assistance program
Employee assistance program
Medical and paramedical expenses coverage
Medical and paramedical expenses coverage
Reimbursement of professional association dues or membership fees
Reimbursement of professional association dues or membership fees
Social activities organized by the company
Social activities organized by the company
Other Eurovia Québec's offers that may interest you