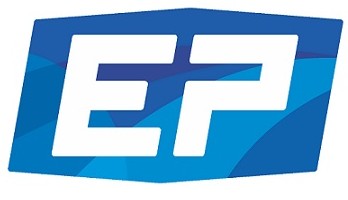 Benefits
Air conditioning
Cafeteria
Grande salle à manger avec commodités.
Clothing monetary allowance
Company supplied uniform
Competitive salary
Employee assistance program
Pour toute la famille incluant la télémédecine
Employee referral bonus
Prime de référencement vous est payée pour référencement d'un nouveau collègue
Free parking
Medical and paramedical expenses coverage
Assurances modulables au choix du participant.  Incluant: ass. médicament, dentaire.  Invalidité courte et longue durée, assurance-vie, assurance-voyage.  Une partie est payée par l'entreprise
Paid leave
En plus des fériés obligatoires.
Paid sick leave
Paramedic services
Professional training and development program
Training room and company trainer.
Public transportation nearby
801
Registered retirement savings plan
REER et RPDB
Reimbursement of training and development activities
Schedule
Day hours (Monday-Friday)
Short-term disability insurance
Social activities organized by the company
Social Club
Travel insurance
Vacation
Years of service recognition
---
Description
Description
Relevant du directeur financier, le technicien informatique accomplira différentes tâches informatiques et administratives.
PLUS SPÉCIFIQUEMENT, le technicien doit :


Coordonner et traiter les demandes informatiques (45-70%)
Effectue la gestion du parc informatique;
Analyse et traite les demandes de matériels informatiques;
Établir les standards informatiques par type d'emploi;
Effectue le suivi de billets non résolu par le support informatique externe de première ligne;
Participe aux révisions périodiques de notre infrastructure réseau avec la firme externe et émets ses recommandations à la suite de ces révisions;
Analyse et déploie les différentes applications, tel que O365;
Documente et forme certains employés sur l'utilisation de certains logiciels;
Traite les demandes reliées à la téléphonie et émets des recommandations;
Effectue le suivi des formations internes pour les employés reliés à la cyber sécurité;
Coordonne les demandes reliées à des systèmes internes, tel système de surveillance par caméra, système de porte électronique…

Participer au support SAP (10-35%)
Collabore et aide l'équipe de support SAP;
Participe au déploiement de nouvelles fonctionnalités;
Monitore et analyse les transactions en erreur;
Crée et supporte des requêtes SAP;
Participe à l'importation en lot via l'application DTW;
Toutes autres tâches reliées au système ERP.

Effectuer le support du commerce en ligne (20%)
Maintien des produits
Supporte les clients utilisateurs
Monitore les services d'intégrations (première ligne) et coordonne les demandes de support avec les intégrateurs;
Élimine les erreurs de premier niveau.

Collaborer au développement de l'organisation (5%)
Participe aux réunions pertinentes à sa fonction;
Apporte une collaboration aux collègues de travail;
Collabore aux procédures administratives de l'organisation;
Maintient à jour ses connaissances.
Avantages

Vacances et congés payés (En plus des fériés!)
Assurances collectives (Assurances invalidité, vie, voyage)
Télémédecine
Programme d'aide aux employés et famille
Club social
Régime de retraite avec cotisation de l'employeur
Vêtements au logo de l'entreprise fournis
Programme de formation et de développement
Read more
---
Work environment



---
Requested skills
FORMATION ET COMPÉTENCES RECHERCHÉES
AEC/DEP/DEC en support informatique;
Technicien de niveau 2;
Minimum de 2 années d'expériences pertinentes en gestion de support informatique;
Vous maîtrisez les outils informatiques comme la suite Office, SAP B1 un atout indéniable;
Posséder un bon esprit d'analyse ;
Vous êtes motivés et axés sur les résultats;
Vous avez du tact et de la diplomatie;
Vous avez un bon sens de l'organisation, êtes rigoureux et précis ;
Vous aimez travailler en équipe.
---
Requirements
Level of education
College
Work experience (years)
0-2 years
Written languages
Fr : Advanced
En : Advanced
Spoken languages
Fr : Advanced
En : Advanced