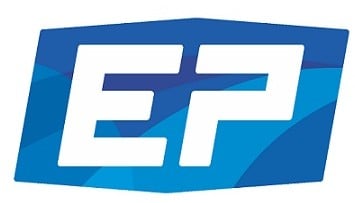 Ingénieur senior - Électrification
EP Abitibi
2868, chemin Sullivan, Val-d'Or,QC
Salary

To be discussed

40.00 h - Full time

Permanent job

Day shift work

Published on

November 18th, 2022

1 position to fill as soon as possible
Benefits
Cafeteria
Competitive salary
Medical and paramedical expenses coverage
Paid leave
In addition of the non-working days guaranteed by law.
Professional training and development program
Training room and company trainer.
Registered retirement savings plan
Reimbursement of training and development activities
Schedule
Day shift (Monday-Friday)
Social activities organized by the company
Social Club
Vacation
---
Description
Groupe EP est un chef de file dans l'intégration de composantes hydrauliques, mécanique et de contrôle dans les véhicules de tous types ainsi que dans le secteur industriel. Après plus de 15 ans dans le domaine de l'intégration de système Canbus-J1939, notre compagnie a décidé d'investir dans le domaine de l'électrification. Notre but est de devenir le distributeur/intégrateur numéro 1 dans l'Est du Canada pour les solutions de motorisation et d'accessoirisation électrique. Nous avons besoin d'un ingénieur expert en système de motorisation électrique à haut voltage qui travaillera avec nos équipes chevronnées du département de contrôle et de mécanique sur le développement de cet axe d'avenir. Chez EP, vous travaillerez avec des fournisseurs et des clients de premier plan, sur des projets variés dans différents secteurs de l'industrie : Forestier, minier, travaux publics, construction, alimentaire, agricole…


Ce que nous cherchons
Nous cherchons un candidat qui pourrait nous faire avancer rapidement dans la conception de systèmes pour véhicules électriques et hybrides à haut-voltage. Nous cherchons une personne dynamique, désirant relever des défis passionnants et qui aime travailler en équipe. Vous avez la chance de participer à la création d'un nouveau secteur d'avenir en lequel nous croyons énormément.


RESPONSABILITÉS
Devenir l'expert technique sur nos composantes distribuées dans le domaine de l'électrification de véhicules à haut-voltage;
Lire et analyser des devis de clients internes et externes;
Sélectionner les composantes électriques nécessaires à l'intérieur de nos lignes de produits : variateurs de vitesse «inverter», moteurs, batteries, système de contrôles, etc;
Aider la compagnie à améliorer son offre de produits en établissant des relations avec de nouveaux fournisseurs;
Valider les designs afin de s'assurer de leur bon fonctionnement;
Rencontrer des clients au besoin;
Supporter les clients et l'équipe technique dans la résolution de problèmes;
Rédiger et maintenir à jour les dossiers de conception et d'approbation;
Diriger et superviser les gens travaillant sur les projets;
Faire le démarrage des projets selon le besoin.
Read more
---
Work environment




---
Requested skills
Détenir un baccalauréat en génie électrique (toute autre discipline pertinente sera considérée);
Expérience pertinente de 3 ans minimum;
Connaissance du logiciel Autocad Electrical, un atout;
Anglais fonctionnel;
Expérience pertinente :

Conception :

de systèmes de contrôle pour véhicules électriques;
de systèmes automatisés industriels un atout;

Sélection :

De moteurs électriques et variateurs de vitesse « inverter »;
De batteries lithium-ion;
Composantes de contrôles pour véhicules hors-route ou routier;
Bornes et systèmes de charges;

Systèmes Canopen, J1939 appliqué au contrôle sur véhicules mobiles;

En conception mécanique un atout;

Sens de la planification et rigueur;
Joueur d'équipe;
Esprit d'entreprenariat;
Aime le contact avec les fournisseurs et clients;
---
Requirements
Level of education
University
Work experience (years)
3-5 years
Written languages
Fr : Intermediate
En : Intermediate
Spoken languages
Fr : Intermediate
En : Intermediate
Other EP Abitibi's offers that may interest you