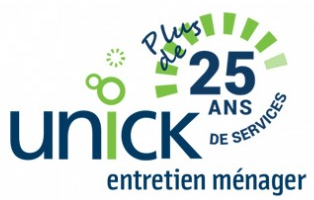 Préposé à l'entretien ménager
Entretien ménager Unick
Saint-Raymond,QC
Salary

19.85 $ per hour

30.00 h - Full time , Part time

Permanent job

Day , Evening shift work

Published on

March 1st, 2023

2 positions to fill as soon as possible
Benefits
Company supplied uniform
Free parking
---
Description
Entretien ménager Unick est une entreprise familiale fondée en 1989. Implantée et bien connue à Québec, elle est axée sur l'excellence de son service à la clientèle. L'entreprise maintient des standards de qualité supérieures dans ses services d'entretien ménager pour des organisations oeuvrant dans les domaines de l'hôtellerie, de l'industriel, du commercial, du domaine public et de l'institutionnel.

Nous recherchons actuellement deux préposés(es) à l'entretien ménager pour un contrat à Porneuf. La personne doit être disponible 7 jours/ 7, mais quart de travail de 4 jours / semaine.
Responsabilités

Désinfection
Vider les poubelles
Passer l'aspirateur
Laver les planchers
Laver les surfaces
Nettoyer les traces et les taches sur les murs, les cadres et les portes
Laver les vitres
Nettoyer les aires communes
Tâches de grand ménage
Avantages de travailler chez nous
Équipe passionnée
Formation rémunérée offerte sur place
Uniforme fourni
Salaire selon le décret
L'emploi peut débuter rapidement
Read more
---
Work environment



---
Requested skills
Nous sommes à la recherche d'un(e) candidat(e) autonome, ponctuel, responsable, fiable, honnête et qui a le souci du travail bien fait.
---
Equal Opportunity Employer
This employer is an equal opportunity employer committed to diversity and inclusion. We are pleased to consider all qualified applicants for employment without regard to race, color, religion, sex, sexual orientation, gender identity, national origin, age, disability, protected veterans status, Aboriginal/Native American status or any other legally-protected factors. Disability-related accommodations are available on request for candidates taking part in all aspects of the selection process.
---
Requirements
Work experience (years)
0-2 years
Written languages
Fr : Intermediate
Spoken languages
Fr : Intermediate
Internal reference No.
Other Entretien ménager Unick's offers that may interest you