>
>
>
>

Coordonnateur de l'administation et des communications
This recruiter is online.
This is your chance to shine!
Apply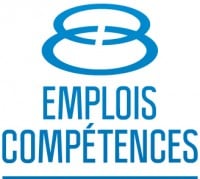 Coordonnateur de l'administation et des communications
Internal reference No. 12207

Starting date

:

As soon as possible
Number of positions available : 1
Salary

:

To be discussed
Work schedule

:

40.00 h

-

Full time

Job status

:

Permanent

Work shift

:

Day
Vous avez envie de joindre le plus important regroupement de bijoutiers indépendants du Québec, voire même du Canada?
Le regroupement GEMME recherche un coordonnateur ou une coordonnatrice de l'administration et des communications qui assurera la gestion des affaires courantes et qui travaillera sur divers projets stimulants à partir de la maison, à raison de 4 jours par semaine.
Depuis plus de 40 ans, c'est plus de 35 bijouteries, présentes dans la plupart des régions et villes du Québec, de l'Ontario et du Nouveau-Brunswick, qui arborent fièrement cette bannière synonyme de qualité et de service.
Le défi vous intéresse? Faites-nous parvenir votre CV! Nous souhaitons vous rencontrer!
Votre nouveau quotidien:
Assurer la comptabilité : tenue de livre, comptes à payer, comptes à recevoir et collection, facturation, conciliation bancaire mensuelle, suivi des budgets, rapport des revenus et des dépenses du CA et autres responsabilités;
Préparer l'assemblée annuelle des actionnaires (agenda, ordre du jour et minutes) et l'assemblée du CA (ordre du jour et minutes);
Organiser le congrès annuel et le brunch de l'Expo-Prestige;
Négocier les escomptes fournisseurs et gérer les escomptes de volume annuelles;
Apporter un support aux membres, ainsi qu'aux fournisseurs et assurer le service aux consommateurs;
Assister le CA pour toutes modifications ou ajouts aux règlements et aux conventions commerciales (bijoutiers et fournisseurs) et assurer le renouvellement des conventions;
Gérer la portion corporative : rapports annuels, registres et demandes gouvernementales;
Mettre en œuvre, superviser et livrer tous les projets en provenance du CA;
Développer et recruter de nouveaux membres potentiels (janvier-février-mars);
Gérer le catalogue virtuel, le site internet et les médias sociaux.
Les avantages qui vous sont offerts:
Responsabilités diversifiées;
Poste pilier (à la tête du regroupement);
Horaire très flexible : 4 jours/ semaine et gestion de votre horaire;
Conciliation travail-vie personnelle favorisée;
Travail effectué de la maison (télétravail);
Ordinateur portable et cellulaire fournis et allocation prévue pour les dépenses.
Level of education
College
Work experience (years)
0-2 years
Written languages
Fr : Advanced
En : Advanced
Spoken languages
Fr : Advanced
En : Advanced
Exigences: 
2 à 5 ans d'expérience en comptabilité et administration;
Fortes aptitudes en négociation, en communication, ainsi qu'en organisation d'événements;
Aisance naturelle en développement des affaires;
Maîtrise de la suite Microsoft Office (Word, Excel, Outlook);
Connaissance du logiciel SAGE;
Excellente maîtrise de l'anglais, parlé et écrit;
Connaissance des lois entourant le domaine bijoutier (un atout);
Profil recherché: 
Aisance à travailler uniquement de la maison;
Fort profil administratif — comptabilité — ventes — communication;
Autonomie, proactivité et sens de l'organisation;
Bonnes capacités relationnelles.
Renseignements sur le poste: 
Salaire à discuter, selon l'expérience;
Poste permanent, à temps plein, de jour.
Pour plus d'informations, contactez Isabelle Grondin au numéro sans frais 1 800 218-3250.
Commitment to work-life balance
Commitment to work-life balance
Other Emplois Compétences - Estrie's offers that may interest you