>
>
>
>

Directeur général (industrie du bois de plancher)
This recruiter is online.
This is your chance to shine!
Apply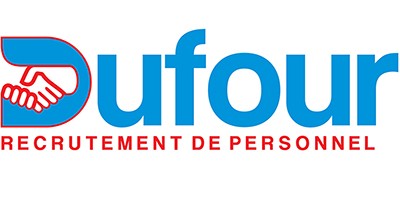 Directeur général (industrie du bois de plancher)
Starting date

:

As soon as possible
Number of positions available : 1
Salary

:

To be discussed
Work schedule

:

Full time

Job status

:

Permanent

Work shift

:

Day
Notre client, une entreprise manufacturière de renom sur la Rive-Sud de Montréal est à la recherche d'un Directeur général.

Sous la supervision du président, les principales responsabilités du directeur général seront d'assumer le leadership, l'encadrement et le contrôle de l'ensemble des activités liées à l'exploitation de l'entreprise manufacturière.
Le directeur général doit veiller à optimiser l'ensemble des processus destinés à assurer la fabrication du produit tout en tenant compte de la rentabilité, de l'innovation, de l'amélioration continue ainsi que du maintien du développement de l'entreprise pour soutenir sa croissance.
Sommaire des responsabilités :
-Présider le comité de direction et impliquer les membres de son équipe dans la stratégie de l'entreprise tout en favorisant la cohésion au sein de l'équipe;
-S'impliquer activement à l'établissement des objectifs stratégiques de l'organisation;
-Planifier, organiser et assurer un suivi des ressources financières, humaines et matérielles;
-Maintenir et développer des relations d'affaires avec les clients;
-Développer et implanter des politiques, procédures, et mécanismes de contrôle qui assurent la mesure et l'évaluation de la performance en lien avec les objectifs de croissance de l'organisation;
-Assurer le suivi et les rapports du plan de marché avec le président.
-Maintenir un climat de travail orienté vers le travail d'équipe en impliquant et motivant les employés par le biais d'une communication constante.
Level of education
University
Work experience (years)
10+ years
Written languages
Fr : Advanced
En : Advanced
Spoken languages
Fr : Advanced
En : Advanced
-Baccalauréat en génie, en administration des affaires et/ou MBA ou toute autre combinaison de diplômes ou expérience approprié;
-Expérience de direction acquise auprès d'entreprises manufacturières (industrie du bois de plancher);
-Réalisation tangibles et significatives en matière de direction générale d'entreprise, de gestion opérationnelle, financière et humaines;
-Maîtrise le français & anglais (oral & écrit).
Profil
Vous faites preuve de leadership et vous avez la capacité à motiver et mobiliser une équipe. Orienté client, vous vous distinguez par votre créativité et votre sens de l'innovation et de la communication. Vous êtes reconnu pour votre dynamisme, votre rigueur et votre autonomie. On recherche un gestionnaire avec une personnalité.
Excellente rémunération avec un programme complet d'avantages sociaux des plus compétitifs.
Veuillez soumettre votre curriculum vitae par courriel à : jean@dufourrecrutement.com 
Le genre masculin est utilisé dans le seul but d'alléger le texte.
Deferred profit sharing plan DPSP
Deferred profit sharing plan DPSP
Medical and paramedical expenses coverage
Medical and paramedical expenses coverage
Social activities organized by the company
Social activities organized by the company
Other Dufour, recrutement de personnel's offers that may interest you