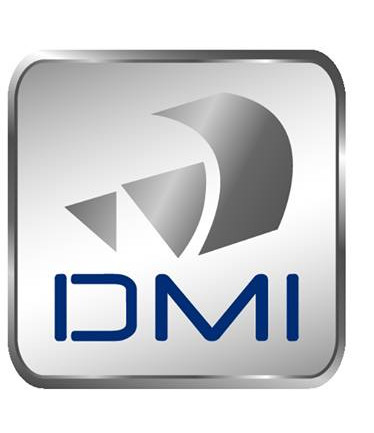 Benefits
Company supplied uniform
Employee referral bonus
Free parking
Medical and paramedical expenses coverage
On-going training
Registered retirement savings plan
Salary insurance
Social activities organized by the company
---
Description
Tu veux un poste sur semaine de jour dans un milieu stimulant ?
SALAIRE ENTRE 19.50$ et 23.00$ SELON EXPÉRIENCE
Nous sommes à la recherche d'un manutentionnaire - opérateur de CNC

HORAIRE : LUNDI AU JEUDI 07:15 – 16:30 / VENDREDI 07:15 – 12 :15

EMPLOI STIMULANT / POSSIBILITÉS D'ÉVOLUTION / FORMATION CONTINUE
Les avantages lorsqu'on travaille chez Donnacona Métal :

Un poste permanent
Paye chaque semaine. Révision salariale annuelle.
Vêtements de travail et équipements de sécurité fournis
Comité Santé et Sécurité
Assurances Collectives comprenant médicaments et soins dentaires
Formation continue assurée sur place (usinage manuel et règles de sécurité)
Possibilité d'évoluer dans une entreprise qui cherche à grandir et qui veut développer les talents de ses collaborateurs

Pré-requis

Expérience avec l'utilisation de ponts roulants – demandé
Vous devez faire preuve de bon sens et être capable de travailler en équipe
Capacité d'adaptation et volonté d'apprendre – demandé
Connaitre les bases du travail en usine - demandé
Lecture de plan – demandé
Opération d'une perceuse à colonne, poinçonneuse, scie – un atout
Expérience en secteur manufacturier et/ou métallurgique – un atout.

Rôle, Responsabilités, Tâches

Le rôle de manutentionnaire polyvalent est de participer à la manutention des matières premières (feuilles d'aciers et profilés métalliques) pour alimenter les postes et à la fabrication de pièces en acier et en respectant les règles de sécurité et les bonnes pratiques de fabrication.

Manutentionnaire (60%)

Alimenter les racks a feuille à l'aide d'un pont roulant
Alimenter la scie numérique avec un pont roulant
Approvisionner les presses plieuses avec les pièces issues de la table de découpe

Usinage manuel (30%) :

À partir d'un plan et à l'aide d'outils de mesure, marquer le centre des trous sur la pièce
Effectuer le réglage des paramètres de coupe (vitesse de rotation, lubrification)
Choisir le foret et réaliser le perçage à l'aide d'une perceuse à colonne et de gabarits
Ébavurer la pièce
Contrôler la qualité et la réalisation de la pièce par rapport au plan.

INFORMATIONS COMPLÉMENTAIRES

Située dans le parc industriel de Donnacona, Donnacona Métal est une entreprise à taille humaine opérant depuis +15 ans la sous-traitance métallurgique.

Nous faisons la découpe et le pliage de feuille d'acier ainsi que la transformation de profilés mécaniques.

Travailler chez nous, c'est opérer dans une usine en expansion et en recherche constante d'amélioration. Nous avons particulièrement à cœur la santé et la sécurité de nos employés ainsi que leur épanouissement professionnel.

Si le secteur de la métallurgie vous intéresse, n'hésitez pas à vous rapprocher de nous ! il y a certainement une place pour vous dans notre équipe et nous vous aiderons à la trouver !
Read more
---
Work environment




---
Requested skills
Avoir une bonne capacité à lire et interpréter des plans ;
Bonne capacité physique et bonne dextérité manuelle ;
Être autonome et avoir une bonne rapidité d'exécution
---
Equal Opportunity Employer
This employer is an equal opportunity employer committed to diversity and inclusion. We are pleased to consider all qualified applicants for employment without regard to race, color, religion, sex, sexual orientation, gender identity, national origin, age, disability, protected veterans status, Aboriginal/Native American status or any other legally-protected factors. Disability-related accommodations are available on request for candidates taking part in all aspects of the selection process.
---
Requirements
Level of education
High school
Work experience (years)
0-2 years
Written languages
Fr : Beginner

Spoken languages
Fr : Intermediate

Internal reference No.
Other Donnacona Métal inc.'s offers that may interest you