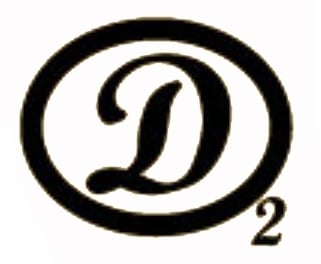 Benefits
Accidental death insurance
Commitment to work-life balance
Competitive salary
L'entreprise Dolbeau Oxygène inc. offre une rémunération compétitive sur le marché.
Dental insurance
Employee referral bonus
Floating leave days
Life insurance
Long-term disability insurance
Medical and paramedical expenses coverage
Social activities organized by the company
Summer schedule
Travel insurance
Vacation
---
Description
Secteur: Industriel
Horaire : Jour
Type de poste: Temps plein (40h/semaine) / Permanent
Tu veux que ton travail soit reconnu à ta juste valeur? Tu aimes relever des défis? Tu désires faire partie d'une équipe gagnante! Tu aimes avoir du temps pour toi et ta famille tout en ayant une rémunération très intéressante…ce poste est pour toi! Nous sommes à la recherche d'une personne ambitieuse bilingue pour combler le poste de technicien de service.
UN APERÇU DE CE QUI T'ATTEND
Un emploi stimulant qui mettra tes compétences au défi et qui te permettra de travailler sur des équipements hors du commun!
Dans le cadre de ton travail, tu auras à superviser l'installation et à effectuer la mise en marche d'équipements spécialisés, des maintenances régulières en usine et la formation d'opérateurs au Canada, États-Unis surtout.
Peu importe votre lieu de résidence vous aurez à vous déplacer partout dans le monde pour superviser et effectuer les installations et maintenances requises.
2 postes à combler
Responsabilités détaillées:
Effectuer l'assemblage de l'équipement à l'aide de plans;
Effectuer la mécanique nécessaire, ainsi que les tests de fonctionnement;
Superviser l'installation et le démarrage de l'équipement en usine;
Effectuer les entretiens mécaniques prévus;
Effectuer une analyse des problématiques (troubles shooting) et voir à apporter les solutions nécessaires;
Former les opérateurs en usine;
Qualités requises :
Bon communicateur;
Aptitudes en résolution de problèmes;
Autonome;
Esprit d'équipe
Capacité à travailleur sous pression en respect des délais;
Peu importe votre lieu de résidence, vous devez être disponible et flexible pour voyager à l'étranger. Les déplacements de 2 semaines requis peuvent être aux Canada, États-Unis surtout.
Précision sur horaire de travail : Allergique à la routine? Tu carbures à l'adrénaline et aux déplacements tu te plairas chez nous. Horaire de travail variable et flexible, déplacement de 1 à 2 semaines, et possibilités d'arranger votre horaire pour avoir du temps en famille de quelques semaines entre chaque déplacement. Tu aimes plutôt l'horaire stable de 8h à 17h ou le 7h à 16h vient nous voir on a ça pour toi aussi! Tu aimes voir du pays, vient voyager avec nous!
L'entreprise offre une gamme d'avantages sociaux et des conditions de travail concurrentielles ainsi qu'un milieu de travail dynamique et stimulant.
Les personnes intéressées par ce poste sont invitées à faire parvenir leur CV par courriel à : jperreault@do2.ca.
Read more
---
Work environment




---
Requested skills
Profil recherché : 
DEC en génie mécanique ou DEP en électromécanique;
Expérience de 3 ans ou plus dans un environnement mécanique, électromécanique (connaissances pneumatiques);
Maîtriser la lecture de plans;
Bilingue;
---
Requirements
Level of education
Professional
Work experience (years)
0-2 years
Written languages
Fr : Intermediate
En : Intermediate
Spoken languages
Fr : Intermediate
En : Intermediate
Other DO2 Dolbeau Oxygène inc.'s offers that may interest you