>
>
>
>
>

Technicien de laboratoire / chantier
This recruiter is online.
This is your chance to shine!
Apply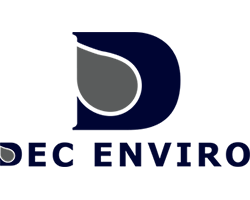 Technicien de laboratoire / chantier
Internal reference No. TECH-GEO-SS

Starting date

:

As soon as possible
Number of positions available : 2
Salary

:

0 to 5 $

per hour according to experience
Work schedule

:

37.5 h

-

Full time

Job status

:

Permanent

Work shift

:

-
Affichage de poste
Technicien de chantier et laboratoire – Division environnement et géotechnique (contrôle des matériaux, géotechnique et environnement)

Poste à temps plein – 37.5 heures / semaine – Horaire variable selon chantier
Lieu : Bureaux situés à St-Sauveur & Saint-Laurent, Montréal – Déplacement requis pour les mandats
Joindre l'équipe de DEC ENVIRO, c'est travailler au sein d'une équipe engagée et performante dans un environnement de travail qui favorise le développement professionnel de chaque individu par sa contribution à des projets diversifiés. L'esprit d'équipe, le respect, la confiance et la responsabilisation de chacun envers la réalisation des mandats, dans le respect des valeurs de DEC ENVIRO, amènent une dynamique qui favorise un climat de travail sain sans compromettre la performance. Le modèle de gestion favorisé mise sur la responsabilisation et la mobilisation des employés. DEC ENVIRO, un salaire compétitif, le remboursement des frais de déplacement ainsi qu'un programme d'assurances collectives. Découvrez l'entreprise en visitant www.decenviro.com
Sommaire du poste
Sous la supervision du Directeur de la division, le technicien supporte les différents chargés de projets en exécutant diverses tâches sur les chantiers. Il a un impact positif sur l'expérience client par son professionnalisme, son souci du travail bien fait ainsi que son respect des échéanciers. Il travaille avec autonomie et contribue à résoudre les situations qui pourraient compromettre la réalisation des projets. Il est un joueur d'équipe et collabore facilement avec ses collègues pour optimiser la réalisation des mandats et créer un climat de travail stimulant et dynamique.
Responsabilités principales
Préparer avec efficience l'exécution du travail requis sur les chantiers afin de s'assurer que les travaux seront faits dans le respect de l'ensemble des termes de la soumission.
Assurer la réalisation et la supervision des travaux sur les chantiers :

Forages et tranchées reliés aux études géotechniques et/ou environnementales.
Contrôle de qualité des sols et/ou de l'eau.
Échantillonnage des sols, de l'eau et de l'air.

Réhabilitation environnementale.

Participer au montage, à l'entretien mineur et au démontage des appareils et équipements sur chantier.
Effectuer tous les travaux requis selon le dossier qui lui est assigné, tout en respectant l'ensemble des normes, des procédures et de la soumission approuvée.
Assurer le partage d'information concernant les chantiers et travaux avec le chargé de projets de façon proactive et collaborative.
Soulever les problématiques, réelles ou potentielles, au chargé de projet.
Rédiger et transmettre les ébauches des plans et rapports de sondage complets et exacts au chargé de projet.
Assurer la remise des échantillons au laboratoire dans les délais prescrits.

Effectuer certains tests et analyses en laboratoire.
Utiliser adéquatement le matériel de chantier et les équipements et assurer une bonne gestion de leurs inventaires.

Maintenir des relations d'affaires professionnelles, courtoises et attentionnées en assurant des communications proactives, des suivis réguliers et un service client sans faille.
Exécuter toutes autres tâches assignées selon les besoins afin de répondre aux demandes ponctuelles et/ou contribuer à des projets divers pour favoriser l'atteinte des objectifs de l'entreprise et le respect de son offre de service.
Formation et expérience exigées
Diplôme d'Études collégiales (DEC) de technicien relié à l'environnement ou géotechnique.
Minimum 1 an d'expérience dans un domaine pertinent (Environnement, COQ ou Géotechnique).
Détenir le certificat en santé-sécurité de l'ASP.
Habiletés et connaissances requises :
Sens de l'organisation, de la planification et excellente gestion des priorités.
Sens de l'initiative et des responsabilités, capacité de travailler avec autonomie.
Capacité et disponibilité à exécuter des travaux manuels et physiques sur chantier.
Soucis du détail, de la précision et rigueur dans la réalisation de son travail.
Excellentes aptitudes en communication verbale et écrite (production de rapports, courriels, etc.).
Excellente maîtrise de la langue française à l'oral et à l'écrit et anglais fonctionnel.
Esprit d'équipe, faire preuve d'habilités interpersonnelles, de dynamisme et d'intégrité.
Bonnes connaissances informatiques et être habile avec la technologie.
Détenir un permis de conduire valide, un véhicule et être disponible pour voyager à travers la province de Québec.
Considéré comme un atout
Être membre de l'Ordre des technologues professionnels du Québec (OTPQ)
Veuillez soumettre votre candidature à l'adresse courriel suivante emploi@decenviro.com dans les plus brefs délais.
Nous remercions tous les candidats pour leur intérêt envers ce poste, toutefois nous communiquerons seulement avec les candidats retenus. Il est à noter que le genre masculin utilisé dans l'annonce a pour simple but d'alléger le texte et inclut le genre féminin.
Level of education
College
Work experience (years)
0-2 years
Written languages
Fr : Intermediate
En : Beginner
Spoken languages
Fr : Intermediate
En : Beginner