>
>
>
>

Conseiller aux ventes, véhicules neufs | KIA LÉVIS
This recruiter is online.
This is your chance to shine!
Apply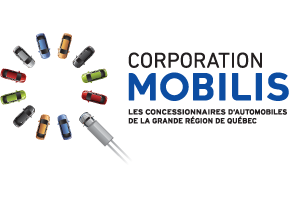 Conseiller aux ventes, véhicules neufs | KIA LÉVIS
Internal reference No. 352

Starting date

:

As soon as possible
Number of positions available : 1
Salary

:

To be discussed
Work schedule

:

Full time

Job status

:

Permanent

Work shift

:

Day , Evening
DESCRIPTION DU POSTE :
KIA LÉVIS est présentement à la recherche d'un conseiller en vente pour son département des véhicules neufs afin d'assurer son importante croissance.
Se dernier devra conseiller le client sur le véhicule qui répondra le mieux à ses besoins et l'informer sur les services supplémentaires (garanties, assurances, options de location, options de paiements et autres options offertes, etc.).
TÂCHES:
Accueillir le client, établir une relation de confiance et démontrer un sérieux engagement à l'égard de la satisfaction de la clientèle;
Aider les clients à choisir un véhicule en leur posant des questions et en écoutant attentivement leurs réponses afin de bien identifier leurs besoins;
Expliquer aux clients potentiels la performance des produits, leur fonctionnement et leurs avantages directement dans la salle de montre ou via courriel;
Décrire tout équipement optionnel que le client pourrait acheter;
Expliquer de façon professionnelle les modalités liées à la location long terme versus l'achat traditionnel en fonction des besoins du client;
Obtenir les informations requises et compléter tous les documents nécessaires à la préparation d'une vente;
Se tenir au courant des nouveautés en matière de produits, de caractéristiques, d'accessoires, etc. et de leurs avantages pour la clientèle;
Effectuer un suivi de vente et de prospection;
Les tâches principales sont énumérées ci-dessous, mais le titulaire peut être affecté à d'autres fonctions.
Level of education
High school
Work experience (years)
0-2 years
Written languages
Fr : Advanced
En : Beginner
Spoken languages
Fr : Advanced
En : Beginner
EXPÉRIENCES ET COMPÉTENCES REQUISES
À la recherche d'un candidat ou candidate souriant et motivé;
Expérience, connaissance et/ou intérêt du domaine automobile (un atout essentiel);
Facilité à communiquer;
Présentation professionnelle;
À l'écoute, positif et proactif.
AVANTAGES ET CONDITIONS DE TRAVAIL
Poste permanent, temps plein, de jour et de soir ;
Salaire et avantages compétitifs;
Ambiance de travail agréable et dynamique.
NOTA : Dans la présente publication, le masculin désignant des personnes est employé sans aucune discrimination. Seules les personnes retenues seront contactées.
Programme de commissions ou primes au rendement offert
Other Corporation Mobilis's offers that may interest you