Warehouse Coordinator
This recruiter is online.
This is your chance to shine!
Apply Now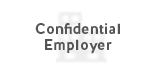 Etobicoke,ON
Salary

41600.00 $ per year

32.50 h - Full time
Work shift

shift work

Published on

October 9th, 2020
1 position to fill as soon as possible
Vacation
Two weeks per year
Vacation
Two weeks per year
About the Employer:
Proudly 100% Canadian family founded and owned since 2005 providing products to Retail, Foodservice & Industrial and Co-Pack markets. We take enormous pride in the process and technology used to produce specialized cuts and portion control meats. Utilizing a combination of highly skilled Butchers and state of the art automated technology we deliver our best to the market. Our fully modular facilities allow flexibility to produce a wide range of production options. We have the capability to accommodate lower volume runs for easy test market situations thus allowing our customers to be more innovative and quicker to market. Operating two production facilities in Toronto, food safety is paramount to us. We are currently looking to fill in a position in the warehouse details for which are provided below:
Employer:
ADP Direct Poultry ltd.
Position:
Warehouse Coordinator
Duration/Type:
Full Time
Location:
34 Vansco Rd Etobicoke, ON M8Z 5J4
Salary:
$41,600.00 per annum–The gross salary paid will be subject to all applicable Federal and Provincial income taxes and other statutory deductions.
Other Benefits:
None; other than employer EI & CPP contributions
Vacation:
4 % of the gross salary
Hours of Work:
32.5 hours a week. Overtime applicable at the rate of 1.5 after 44 hours of work per week
Essential Functions / Major Responsibilities
Supervise, assign and review the work of associates such as packaging workers, order pickers, forklift drivers engaged in the warehouse and shipping & receiving department.
Responsible for effective monitoring and examining of goods shipped and received and verification of completeness of orders while reconciling against delivery receipts and bill of ladings.
Ensure that all merchandise is properly accounted and shelved, and the accounts remain consistent at all time.
Prepare reports for stock and inventory gaps and maintain records of number of items. Ensure effective resolution for any inventory issues.
Train associates in their job duties, safety procedures and company policies.
Establish department's work schedules & procedures.
Coordinate a prompt, efficient, and timely flow of paperwork.
Actively resolve any job-related issues as they arise.
How to apply:
By email to: hiring.adpdirectpoultry@gmail.com
Read more
Specific Job Requirements
Ability to write routine reports and correspondence. 
Ability to apply common sense understanding to carry out detailed written or oral instructions. 
Weight handling may be required up to 100 pounds
Education and Experience Requirements
Between 1-2 years experience as a shipping/receiving associate; Supervisory experience in shipping/receiving would be considered as an asset
Possess an understanding and working knowledge of MS Office suite to include Excel, Word, and Outlook.
Completion of secondary school is required
Equal Opportunity Employer
This employer is an equal opportunity employer committed to diversity and inclusion. We are pleased to consider all qualified applicants for employment without regard to race, color, religion, sex, sexual orientation, gender identity, national origin, age, disability, protected veterans status, Aboriginal/Native American status or any other legally-protected factors. Disability-related accommodations are available on request for candidates taking part in all aspects of the selection process.
Level of education
High school
Work experience (years)
0-2 years
Written languages
En : Intermediate
Spoken languages
En : Intermediate