Smart GTA Painting Inc.
This recruiter is online.
This is your chance to shine!
Apply Now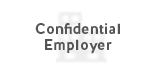 Brampton,ON
Salary

22.00 $ per hour

35.00 to 40.0 h - Full time
Permanent

job

Work shift

shift work

Published on

October 9th, 2020
1 position to fill as soon as possible
Vacation
Two weeks per year
Vacation
Two weeks per year
Employer:
Smart GTA Painting Inc.
Position:
Construction & Residential Painter
Number of positions:
1
Duration/Type:
Permanent/Full Time
Work Location:
Field; In and around the Greater Toronto Area
Office mailing address:
7-1098 Peter Robertson Blvd, Brampton, ON, L6R1G6
Salary:
$22.00 per hour; The gross salary paid is subject to all applicable Federal and Provincial income taxes and other statutory deductions such as EI and CPP.
Vacation:
4% of the gross salary
Hours of Work:
35.00-40.00 hours a week. Overtime applicable at the rate of 1.5 after 44 hours of work per week
Essential Functions / Major Responsibilities
Estimate quantities of materials required for paint jobs based on the construction sketches;
Prepare and clean surfaces by scraping, taping, applying mud & sealer for repairing/filling cracks and holes and then sanding;
Mix and thin paint to obtain desired colour and texture; Paint or Stain the surface using brush, rollers or spray equipment;
Measure, cut and apply wallpapers or fabric to the walls;
Assemble and erect scaffolding and swing stages;
Advise customer on selection of colour schemes and choice of wall coverings;
Provide cost estimates to the clients.
How to Apply:

By email to jobs.smartgtapainting@gmail.com
Read more
Minimum 7-12 months of experience as a Construction/Residential Painter
Must have work experience in wood finishing/staining/glazing
Completion of secondary school is required
Team oriented individual with demonstrated ability to work unsupervised and self-directed.
Weight handling up to 20 lbs
Valid Driver's license required to commute to the job sites
Equal Opportunity Employer
This employer is an equal opportunity employer committed to diversity and inclusion. We are pleased to consider all qualified applicants for employment without regard to race, color, religion, sex, sexual orientation, gender identity, national origin, age, disability, protected veterans status, Aboriginal/Native American status or any other legally-protected factors. Disability-related accommodations are available on request for candidates taking part in all aspects of the selection process.
Level of education
High school
Work experience (years)
0-2 years
Written languages
En : Intermediate
Spoken languages
En : Intermediate