Shift Manager-Subway Restaurant
This recruiter is online.
This is your chance to shine!
Apply Now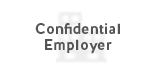 Brampton,ON
Shift Manager-Subway Restaurant
Salary

16.00 $ per hour

32.00 to 44.0 h - Full time
Work shift

shift work

Published on

November 6th, 2020
1 position to fill as soon as possible
Vacation
Two weeks per year
Vacation
Two weeks per year
Employer:
2388954 Ontario Inc. O/A Subway Sandwiches and Salads
Position:
Shift Manager-Subway Restaurant
Duration/Type:
Full Time
Location:
499 S, Main St S, Unit#184C, Brampton, Ontario, L6Y 1N7
Salary:
$16.00 per hour; The gross salary paid is subject to applicable Federal and Provincial income taxes and other statutory deductions such as EI and CPP.
Other Benefits:
None; other than employer EI & CPP contributions
Vacation:
4% of the gross salary
Hours of Work:
32.0-44.0 Hours a week; Overtime applicable at the rate of $24.00 per hour after 44 hours of work per week
Essential Functions / Major Responsibilities
Managing the shift by supervising, coordinating and scheduling activities of shift staff
As needed, supervises food preparation to ensure that food safety and operations standards are maintained.
Coordinates and supervises staff so that standards of cleanliness are maintained as outlined in the SUBWAY Operations Manual.
Manages a staff of approximately 3 to 5. Assigns, oversees and evaluates work. Recommends promotion, transfer, or termination of employees. May conduct written and verbal staff evaluations.
Performs paperwork duties and assists with product orders and inventory as needed.
Assists the restaurant manager/owner with planning of special events and promotions.
Completes University of SUBWAY® courses as directed
Establishing methods to meet work schedules
Identify and estimate quantities of foods, beverages, and supplies to be ordered
Resolve customer complaints and rectify issues to provide highest level of satisfaction.
Responsible for inventory management and cash control systems for the assigned shift
Make sure that all local and national food safety codes are maintained
How to apply:
By emailing to jobs.subwaybrampton@gmail.com
Read more
Completion of secondary school is required.
Minimum one year of experience in food preparation or service is required. Supervisory experience will be considered as an asset
Requires good communication skills, ability to deal with customers and food service employees.
Ability to write routine reports and correspondence. 
Must be able to work any area of the restaurant when needed and to operate a computerized Point of Sale system/cash register. Position requires bending, standing, and walking the entire workday.
Equal Opportunity Employer
This employer is an equal opportunity employer committed to diversity and inclusion. We are pleased to consider all qualified applicants for employment without regard to race, color, religion, sex, sexual orientation, gender identity, national origin, age, disability, protected veterans status, Aboriginal/Native American status or any other legally-protected factors. Disability-related accommodations are available on request for candidates taking part in all aspects of the selection process.
Level of education
High school
Work experience (years)
0-2 years
Written languages
En : Intermediate
Spoken languages
En : Intermediate