Helper - Insulation Installers (Metro Standard Insulation Ltd.)
This recruiter is online.
This is your chance to shine!
Apply Now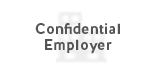 Surrey,BC
Helper - Insulation Installers (Metro Standard Insulation Ltd.)
Salary

21.00 $ per hour

35.00 to 40.0 h - Full time
Permanent

job

Day , Evening , Weekend

shift work

Published on

March 30th, 2021
4 positions to fill as soon as possible
Vacancies:
4
Wages:
$21.00 per hour
Employment terms and conditions:
Full Time, 35–40 hours a week
Will require travel to work sites located throughout the lower mainland.
Basic knowledge of the English language is required
Criminal record check, steal toe boats
Work conditions & physical capabilities:
Physically demanding, standing for extended periods, bending, crouching, and kneeling
Must be available to work early mornings, daytime, evenings, and on the weekends
Major work area and work setting
Construction, residential
Education:
No degree, certificate, or diploma
Experience:
No experience is required
Primary duties of Helper - Insulation Installer are but not limited to:
Load, unload, and transport materials to the job site
Helping Insulation Installer
Erect and dismantle, scaffolding, ramps, catwalks shoring, and barricades
Clean and pile salvaged materials
Remove rubble and other debris at construction sites
Weight handling up to 23 kg (50lbs)
Please Apply By:
Mail/email
Metro Standard Insulation Ltd.
8193 144 Street
Surrey, BC V3W 5T3
info@metrostandardinsulation.com
Read more
Level of education
undetermined
Work experience (years)
undetermined
Written languages
undetermined
Spoken languages
undetermined