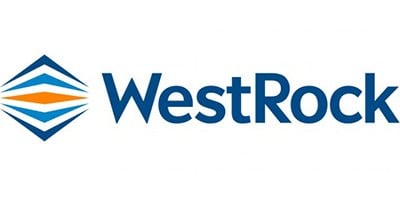 Benefits
Air conditioning
Cafeteria
Competitive salary
Employee assistance program
Floating leave days
Medical and paramedical expenses coverage
On-going training
Pension plan
Salary insurance
Social activities organized by the company
Party de NoëlDépouillement de l'arbre de Noël pour les enfants des employésTournois de golfSouper-Spectacle
Vacation
Years of service recognition
---
Description
WestRock (NYSE: WRK) avec plus de 50 000 employés offre des solutions d'emballage en carton pour le consommateur qui donnent à nos clients un net avantage sur le marché mondial.
L'installation de Candiac est une usine œuvrant dans la niche d'emballages spécialisés à haute valeur ajoutée, Elle emploie près de 300 personnes.
Sommaire de l'emploi
Sous la supervision du superviseur du prépresse, le coordonnateur prépresse est responsable des opérations suivantes :
Télécharger et inspecter les fichiers infographiques entrant,
Transmettre aux infographes les différentes informations et instructions nécessaire au traitement des items
Vérifier les épreuves avant de les remettre aux coordonnateurs du service à la clientèle
Participer à des réunions de production
Supporter le service clientèle lors d'appels avec les clients,
Contrôler et diriger les éléments relatifs aux dossiers de production destinés à l'impression
Estimer les coûts reliés aux dossiers de pré impression et gérer la cédule de production.
Avantages sociaux:
Assurances collectives
Montant d'argent alloué pour la retraite,
Programme d'aide aux employés
Cafétéria sur place
Uniformes et souliers de sécurité fournis
Autres
Exigences :
Formation technique en infographie (DEC) ou équivalent
Connaissances de la prépresse reliée aux procédés d'impression (domaine de l'emballage en lithographie et flexographie un atout)
Expérience de 3 à 5 ans en imprimerie
Bilingue parlé et écrit (Français/Anglais), le candidat devra avoir des échanges avec les clients anglophones
Connaissance du système informatique MAC
Maitrise de la suite Adobe (Illustrator, Photoshop, Acrobat)
L'horaire de travail sera de jour
Vous devez avoir accès à un véhicule.
WestRock (NYSE: WRK): offre des solutions d'emballage en carton pour le consommateur qui donnent à nos clients un net avantage sur le marché mondial. Avec chiffre d'affaires annuel de 21,3 milliards de dollars américains, nous collaborons étroitement avec nos clients sur tout : que ce soit des emballages pour boissons, boîtes pour pizza, pulvérisateurs et atomiseurs à parfum, ou du carton utilisé pour une grande variété d'emballages et caisses d'expédition.
Chaque jour, les 58 000 membres de l'équipe combinent innovations pratiques et exécution rigoureuse dans plus de 300 sites d'exploitation et d'affaires répartis dans 30 pays, soit en Amérique du Nord, Amérique du Sud, Europe et Asie pour offrir des produits et services qui répondent aux besoins locaux spécifiques.
Si pour vous la poursuite de l'excellence, l'engagement constant, l'innovation, la créativité, la priorité à donner aux clients, la réduction des déchets sont importants, vous êtes l'un des nôtres.
Rejoignez une entreprise dynamique qui excelle à attirer, développer et responsabiliser les employés à atteindre leur plein potentiel.
Veuillez postuler sur notre site Carrières : https://westrockta.avature.net/fr_CA/careers
WestRock est un employeur qui souscrit au principe de l'égalité d'accès à l'emploi. Nous nous efforçons de créer et de maintenir une main-d'œuvre diversifiée où chacun se sent valorisé, respecté et inclus. WestRock ne fait aucune discrimination basée sur la race, la couleur, la religion, l'origine nationale ou ethnique, le sexe, l'âge, le handicap, le statut d'ancien combattant, l'orientation sexuelle.
WestRock fier commanditaire de SkillsCanada
https://www.facebook.com/skillscanada
http://www.youtube.com/user/SkillsCanadaOfficial
https://www.linkedin.com/company/skills-competences-canada/
Read more
---
Work environment




---
Equal Opportunity Employer
This employer is an equal opportunity employer committed to diversity and inclusion. We are pleased to consider all qualified applicants for employment without regard to race, color, religion, sex, sexual orientation, gender identity, national origin, age, disability, protected veterans status, Aboriginal/Native American status or any other legally-protected factors. Disability-related accommodations are available on request for candidates taking part in all aspects of the selection process.
---
Requirements
Level of education
College
Work experience (years)
3-5 years
Written languages
Fr : Advanced
En : Advanced
Spoken languages
Fr : Advanced
En : Advanced
Other Compagnie WestRock du Canada Corp.'s offers that may interest you