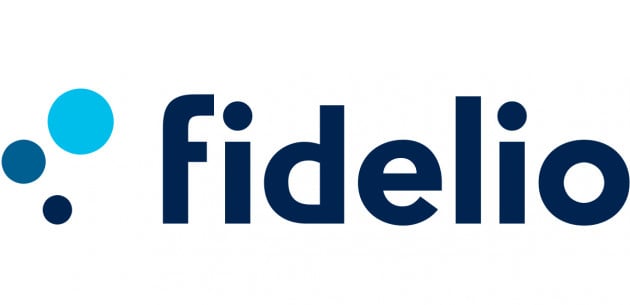 Benefits
Competitive salary
Flexible hours
Games room
Plusieurs activités récréatives sont à la disposition des employés, en tout temps, dans leur air réservé, près de l'air de repas commun. Baby-foot, télé câblé et console de jeux vidéo s'y retrouvent, pour permettre les meilleurs moments de détente!
Insurance
Assurance dentaireAssurance médicamentAssurance vieAssurance invalidité
Mentoring
On-going training
Des formations continues sont proposées chaque année aux employés qui désirent accroitre leurs compétences dans des domaines spécifiques!
Public transportation nearby
À 5 minutes à pieds de la station Mont-Royal, ligne orange.À 10 minutes de bus de la ligne verte, station Place-des-Arts.À 10 minutes de bus de la ligne bleu, station De Castelnau.
Social activities organized by the company
Commsoft porte une grande importance au travail d'équipe. C'est pourquoi deux partys officiels de compagnie sont organisés par année, un l'été et un l'hiver avec l'organisation d'un mémorable party de Noel! Aussi, plusieurs 5 à 7 sont proposés au courant de l'année pour resserer les liens d'équipe.
Telework
---
Description
ERP Support analyst

Under the Customer Service and Technical Support Manager, the ERP support analyst will provide first line technical support to clients. The analyst will guide the client through the resolution of problems related to the application in a professional, precise and effective manner. They will actively contribute to improve the product's effectiveness.


Develop and update their knowledge on the range of solutions

Commsoft
Answer the first-line requests of user-clients (by phone or by e-mail).
Analyze the nature of the request, categorize it and diagnose the reported problems through problem-solving and active listening.
Document and update the data set containing user interactions and other involved resources, according to the established procedures.
Reproduce technical problems experienced by the users as needed.
Consult with internal specialists to find the optimal solutions to the reported problems and use all available tools to identify and implement solutions.
Inform, advise and transmit instructions to the client to solve their first level problems.
Transfer problems that cannot be immediately solved to the appropriate services.
Participate in the documentation of problems, in knowledge transfer and in the creation of other documents and methodologies.
Participate in the identification and the establishment of new work methods and the client space to improve their effectiveness.
REQUIRED QUALIFICATIONS
Able to communicate well and vulgarize the appropriate technical needs and solutions to answer our client's questions.
Be organized and able to work autonomously.
Be patient, exercise self-control and be empathetic.
Be autonomous, have team spirit and a sense of responsibility.
Be able to work on multiple projects at the same time with sometimes tight deadlines.
Have an excellent and positive client-focused approach based on support and problem resolution.
REQUIREMENTS
A Diploma of College Studies in information technology or in a relevant domain or a combination of training and experience relevant to this position.
Two (2) to three (3) years of experience in user technical support, or two (2) to three (3) years of experience as a user of integrated management software (ERP system) in a company.
Experience in accounting is an asset.
Knowledge of SQL is a great asset.
Knowledge of the realities of SMEs.
Mastery of the MS Office suite.
Have excellent verbal and written communication skills in both English and French.
Read more
---
Work environment




---
Equal Opportunity Employer
This employer is an equal opportunity employer committed to diversity and inclusion. We are pleased to consider all qualified applicants for employment without regard to race, color, religion, sex, sexual orientation, gender identity, national origin, age, disability, protected veterans status, Aboriginal/Native American status or any other legally-protected factors. Disability-related accommodations are available on request for candidates taking part in all aspects of the selection process.
---
Requirements
Level of education
High school
Work experience (years)
3-5 years
Written languages
Fr : Advanced
En : Intermediate
Spoken languages
Fr : Advanced
En : Intermediate
Other Commsoft Technologies - Fidelio's offers that may interest you