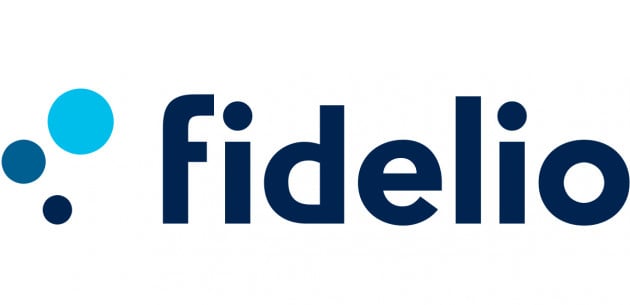 ERP Business Analyst
Commsoft Technologies - Fidelio
Toronto,ON
Salary

To be discussed

37.50 to 40.0 h - Full time

Permanent , Telecommuting job

Day shift work

Published on

September 27th, 2022

1 position to fill as soon as possible
Benefits
Competitive salary
Flexible hours
Games room
Plusieurs activités récréatives sont à la disposition des employés, en tout temps, dans leur air réservé, près de l'air de repas commun. Baby-foot, télé câblé et console de jeux vidéo s'y retrouvent, pour permettre les meilleurs moments de détente!
Gym
Insurance
Assurance dentaireAssurance médicamentAssurance vieAssurance invalidité
Mentoring
On-going training
Des formations continues sont proposées chaque année aux employés qui désirent accroitre leurs compétences dans des domaines spécifiques!
Public transportation nearby
À 5 minutes à pieds de la station Mont-Royal, ligne orange.À 10 minutes de bus de la ligne verte, station Place-des-Arts.À 10 minutes de bus de la ligne bleu, station De Castelnau.
Social activities organized by the company
Commsoft porte une grande importance au travail d'équipe. C'est pourquoi deux partys officiels de compagnie sont organisés par année, un l'été et un l'hiver avec l'organisation d'un mémorable party de Noel! Aussi, plusieurs 5 à 7 sont proposés au courant de l'année pour resserer les liens d'équipe.
Telework
---
Description
Under the authority of the Manager - Professional Services, the business analyst will perform activities allowing them to understand the structure, policies and operations of the organization in order to be able to recommend and implement adequate solutions for a client's business processes.

MAIN RESPONSABILITIES

Identify and analyze a client's business processes and needs.
Identify the required steps for the implementation of a module.
Propose concrete solutions tailored to a client's needs.
Participate in planning implementations.
Help write project specifications.
Configure system components based on processes put in place with the client.
Test and revise processes.
Stay on budget and on schedule while also following-up with the project manager.
Participate in creating a client kickoff strategy for their move to an ERP system.
Promptly communicate potential risks and propose solutions.
Actively participate in project management meetings.
Support project managers in creating progress reports and management indicators.
Train client super users.
Ensure the continuous improvement of their assigned processes.
Support customers and the working team during the postmortem project analysis and makes sure to document and communicate their observations and recommendations to management.
Enter their tasks as required by billing deadlines.
REQUIRED QUALIFICATIONS
An excellent capacity to analyze management systems and organizational business processes.
Be able to work on multiple projects at the same time with sometimes tight deadlines.
Be self-sufficient and a sense of responsibility.
Be patient, exercise self-control and be empathetic.
Have an excellent and client-focused approach based on support and problem resolution.
Excellent ability to lead training sessions and the ability to explain processes to clients.
Have great initiative and an excellent sense of teamwork.
REQUIREMENTS
A degree in Information Technology, management or relevant domain or a combination of training and experience relevant to this position.
A minimum of 3 to 5 years of experience.
Knowledge of ERP systems is an asset.
Knowledge of the realities of SMEs.
Mastery of the MS Office suite and Visio.
Excellent understanding of infrastructure, systems and the SQL environment.
Own a car and have a valid driver's license.
Have excellent oral and written communication skills in French and English
JOB PARTICULARITY
Read more
---
Work environment




---
Requirements
Level of education
University
Diploma
Certificate
Completed
Work experience (years)
3-5 years
Written languages
Fr : Intermediate
En : Advanced
Spoken languages
Fr : Advanced
En : Advanced
Other Commsoft Technologies - Fidelio's offers that may interest you