>
>
>
>
>

Architecte Technologique (9 ans et +)
This recruiter is online.
This is your chance to shine!
Apply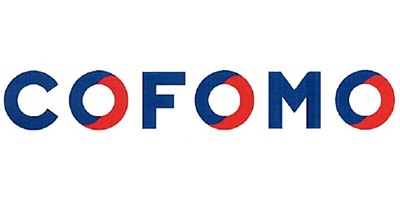 Architecte Technologique (9 ans et +)
Starting date : As soon as possible
Number of positions available : 5
Salary : To be discussed
Work schedule :

35 h

-

Full time

Job status :

Permanent

Work shift :

Day
Nous recherchons un architecte technologique pour occuper un poste à Québec. Gagnant du prix Fidéides 2019, RH-Meilleures pratiques, Cofomo se démarque par ses valeurs humaines et son coaching personnalisé.
Un architecte technologique chez Cofomo, c'est:
Concevoir et réaliser l'architecture détaillée et le plan détaillé de déploiement des infrastructures;
Identifier les spécifications des composantes technologiques à acquérir et produire les devis détaillés pour l'acquisition;
Effectuer les analyses préliminaires;
Rédiger et/ou faire évoluer des architectures technologiques détaillées;
Participer activement en tant que conseiller en architecture aux projets technologiques;
Réaliser des preuves de concept et des choix architecturaux;
Participer activement à diverses tables d'architecture;
Analyser les impacts détaillés sur les infrastructures existantes;
Identifier les meilleures pratiques dans la configuration et dans l'utilisation des composantes;
Réaliser des devis d'essais en assurer la qualité;
Accompagner l'équipe tout au long du projet et ce, jusqu'à son implantation en production;
Apporter du soutien dans la période de rodage pour tout problème qui pourrait survenir et qui relèverait de l'architecture;
Participer à la stratégie d'implantation.
Pourquoi choisir Cofomo?
Intégration et suivi personnalisé
Service de gestion de carrière
RH- Meilleures pratiques – Programme de rémunération variable à la carte
Accompagnement de gestion de carrière
Programme de référencement attractif
Club social dynamique
Horaire variable
Votre succès professionnel nous tient à cœur, postulez dès maintenant pour des défis stimulants!
Level of education
University
Work experience (years)
6-9 years
Written languages
Fr : Advanced
Spoken languages
Fr : Advanced
Exigences :
Exigences :

Posséder un diplôme universitaire de premier cycle (BAC) dans le domaine des technologies de l'information ou équivalent;
Neuf (9) ans d'expérience pertinente en technologies de l'information, dont au moins 5 ans à titre d'architecte technologique dans des organisations d'envergure;
Être en mesure de résoudre les problèmes, démontrer de l'autonomie et de l'initiative;
Avoir des aptitudes d'animation d'ateliers et de relations interpersonnelles;
Excellent sens de la communication en français, à l'oral comme à l'écrit, de façon claire, concise et précise.

Atouts :

Connaissance et expérience avec les méthodologies de développement Macroscope, Guide Vert;
Posséder de l'expérience avec l'approche de développement Agile.
Seulement les candidats retenus, seront contactés.
Commitment to work-life balance
Conciliation travail et vie familiale.
Commitment to work-life balance
Conciliation travail et vie familiale.
Employee assistance program
Employee assistance program
Free parking
Stationnement ou transport en commun payé
Free parking
Stationnement ou transport en commun payé
Insurance
Programme complet d'assurances collectives
Insurance
Programme complet d'assurances collectives
Medical and paramedical expenses coverage
Medical and paramedical expenses coverage
Paid leave
13 congés fériés et 2 congés personnels
Paid leave
13 congés fériés et 2 congés personnels
Professional training and development program
Centre d'expertise Microsoft
Groupe d'intérêt Agile
Groupe d'intérêt en gestion de projet
Groupe d'intérêt en architecture de solutions
Professional training and development program
Centre d'expertise Microsoft
Groupe d'intérêt Agile
Groupe d'intérêt en gestion de projet
Groupe d'intérêt en architecture de solutions
Vacation
4 semaines de vacances, peu importe l'expérience
Vacation
4 semaines de vacances, peu importe l'expérience
Other Cofomo Québec / Cofomo Développement's offers that may interest you