>
>
>
>

Contremaître d'usine - revêtement métallique
This recruiter is online.
This is your chance to shine!
Apply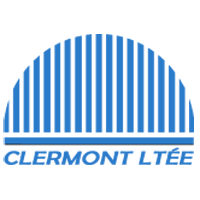 Contremaître d'usine - revêtement métallique
Starting date

:

As soon as possible
Number of positions available : 1
Salary

:

To be discussed
Work schedule

:

40 h

-

Full time

Job status

:

Permanent

Work shift

:

Day
Le superviseur de production est responsable des divers aspects reliés à la fabrication et l'assemblage en usine de panneaux muraux et de toiture ainsi que les moulures correspondantes et ce pour une grande entreprise de revêtement extérieur pour l'enveloppe des bâtiments commerciaux, industriels et institutionnels. Il est responsable de planifier, organiser, diriger et contrôler l'ensemble des activités de production en usine en vue d'atteindre les objectifs de productivité et de rentabilité de l'entreprise. Il est responsable de mettre en place ou de maintenir les programmes visant l'utilisation maximale des matériaux, du personnel et des équipements. De plus, il doit voir au respect des échéanciers de production entendu avec les clients internes et offrir un produit de qualité en ayant comme principe directeur la rentabilité de l'entreprise et la qualité totale.
En outre, il doit :
Coordonner tous les services de son département pour optimiser les performances de production;
Établir et maintenir un mode de fonctionnement efficace pour résoudre les problèmes liés à la production pour offrir un rendement maximal;
Soutenir et superviser le contremaître de premier niveau et/ou les chefs d'équipes;
Déterminer les priorités de production et tenir différents registres relatifs à la production;
Fixer et respecter les objectifs de production et déterminer les capacités de production;
Analyser et participer à l'implantation, lorsque nécessaire, de nouvelles méthodes de production pour répondre adéquatement aux clients internes;
Vérifier et valider la faisabilité des pièces à produire;
Superviser et coordonner les achats et les approvisionnements de son département en respectant le maintien des inventaires;
Travailler en étroite collaboration avec le département technique;
Veiller à l'application des procédures de la Norme ISO-9001-2008;
Participer et innover à l'amélioration continue;
S'assurer d'offrir un produit de qualité respectant les exigences des clients internes;
Veiller à l'entretien des équipements et à l'entretien préventif;
Appliquer les lois et les recommandations en matière de santé et sécurité au travail;
Préparer et gérer les budgets de la production.
Level of education
College
Work experience (years)
10+ years
Written languages
Fr : Intermediate
En : Intermediate
Spoken languages
Fr : Intermediate
En : Intermediate
Excellente connaissance en métal en feuilles (aluminium, tôles acier mince, cuivre, zinc et certains type de matériaux composites d'aluminium et de bois (Trespa et Prodéma) et ce pour les divers type de matériaux utilisés dans le revêtement mural ainsi que leurs propriétés mécaniques et thermiques.
Excellente connaissance des opérations de poinçonnage, de pliage, d'assemblage et soudage et d'usinage en vue de produire des panneaux variés incluant les ajustements de développement, étirements. Doit avoir une bonne connaissance des produits de revêtement métallique (panneaux, moulures, etc.) et une bonne compréhension de la programmation des CNCs afin d'optimiser l'utilisation des matériaux et de minimiser les pertes de matériaux.  
Capacité avancée en lecture de plans, devis et dessins d'ateliers.
Bonne connaissance des équipements de production (poinçonneuse, presse-plieuse, etc.) et des programmes informatisés ainsi que des ajustements requis.
Bon esprit d'analyse et d'esprit d'équipe.
Autonomie, ouverture d'esprit et travail d'équipe sont des qualités essentielles.
Minimum de 5 ans d'expérience en gestion d'une usine de métal en feuille et dans la gestion et la direction de personnel de production d'une usine.
Bonne connaissance de la suite logiciel Microsoft, etc…
Connaissance de l'installation de revêtement métallique en chantier représentera un atout important.
Social activities organized by the company
Social activities organized by the company
Equal Opportunity Employer
This employer is an equal opportunity employer committed to diversity and inclusion. We are pleased to consider all qualified applicants for employment without regard to race, color, religion, sex, sexual orientation, gender identity, national origin, age, disability, protected veterans status, Aboriginal/Native American status or any other legally-protected factors. Disability-related accommodations are available on request for candidates taking part in all aspects of the selection process.
Other Clermont ltée's offers that may interest you