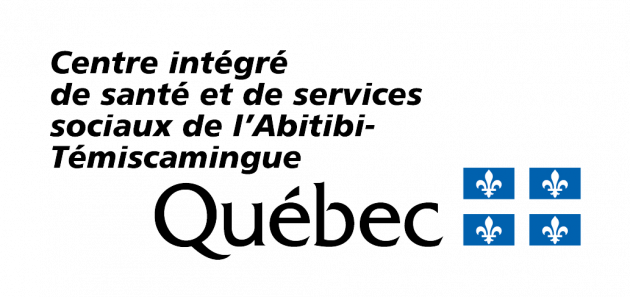 Ouvrier(ère) d'entretien général - Poste composé d'entretien général/mécanicien machines fixes
CISSS de l'Abitibi-Témiscamingue
725, 6e rue, Val-d'Or,QC
Salary

25.63 to 26.57 $ per hour according to experience

38.75 h - Full time

Permanent job

Day shift work

Published on

September 9th, 2022

1 position to fill as soon as possible
Benefits
Insurance
Pension plan
---
Description
Postes à combler :

MRC Vallée-de-l'Or : #6657 (Centre hospitalier de Val-d'Or)

Mécanicien Machinerie fixe :
Personne qui, conformément à la Loi, assure l'opération et/ou l'entretien général de machines fixes et de l'équipement mécanique tel que machines ou chaudières à vapeur, compresseurs d'air, unités de ventilation. Elle surveille les compteurs, manomètres et contrôles et fait les ajustements et réparations nécessaires. Elle tient à jour les registres de rendement.
Les mécaniciens de machines fixes qui étaient considérés et rémunérés comme 2e, 3e ou 4e classe dans les établissements, au 5 décembre 1969, ceci en vertu de la Loi et des règlements concernant les mécaniciens de machines fixes (L.R.Q. c. M-6), ne seront pas changés de classe suite aux amendements apportés à ladite Loi, et ce, pour la durée de la convention collective.
Cette entente ne peut avoir pour effet de consacrer quelque privilège que ce soit pour les mécaniciens ou mécaniciennes de machines fixes qui seraient embauchés par l'employeur et qui n'auraient pas préalablement bénéficié d'une classification de 2e, 3e ou 4e classe aux termes de la Loi précitée.
Ouvrier d'entretien général :
Personne qui exécute une variété de travaux ayant trait à la réfection, la réparation et l'entretien de bâtiments, d'installations sanitaires ou d'installations mécaniques.
Read more
---
Work environment




---
Requested skills
Conditions d'admission :
Mécanicien machinerie fixe:
Doit, en vertu de la Loi sur la formation et la qualification professionnelles de la main-d'oeuvre, détenir un certificat de qualification en mécanique de machines fixes (production d'énergie) émis par l'autorité compétente.
Ouvrier d'entretien général:
Doit détenir un diplôme d'études professionnelles (DEP) d'une école reconnue par le ministère compétent dans l'un ou l'autre des métiers ou occupation qu'elle exerce, le tout en conformité avec la Loi sur la formation et la qualification professionnelles de la main-d'oeuvre ou posséder une compétence équivalente.
Gamme d'avantages sociaux :
·        Régime de retraite à prestations déterminées (RREGOP)
·        Régime d'assurances collectives
·        Régime d'avantages sociaux
·        Possibilité de cheminement dans l'organisation
Inscription : Les personnes intéressées sont priées de faire parvenir une lettre d'intention, leur curriculum vitae et une copie de leurs diplômes à l'adresse électronique suivante : https://www.cisss-at.gouv.qc.ca/emplois-disponibles/
Nous remercions toutes les personnes qui manifesteront leur intérêt. Seules les candidatures retenues seront contactées.

Le CISSS de l'Abitibi-Témiscamingue applique un programme d'accès à l'égalité en emploi et invite les Autochtones, les minorités visibles, les minorités ethniques, les femmes et les personnes handicapées à présenter leur candidature. Les personnes handicapées peuvent également nous faire part de leurs besoins particuliers relativement au processus de sélection pour l'emploi sollicité afin de faciliter l'étude de leur candidature.


---
Equal Opportunity Employer
This employer is an equal opportunity employer committed to diversity and inclusion. We are pleased to consider all qualified applicants for employment without regard to race, color, religion, sex, sexual orientation, gender identity, national origin, age, disability, protected veterans status, Aboriginal/Native American status or any other legally-protected factors. Disability-related accommodations are available on request for candidates taking part in all aspects of the selection process.
---
Requirements
Level of education
Professional
Work experience (years)
0-2 years
Written languages
Fr : Beginner

Internal reference No.
Other CISSS de l'Abitibi-Témiscamingue's offers that may interest you