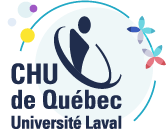 Préposé à la buanderie
CHU de Québec-Université Laval - CHUQ
Hôpital Saint-François d'Assise, - 10, Rue de l'Es, Quebec City,QC
Salary

21.58 $ per hour

0.00 to 38.75 h - Full time , Part time

Casual job

Day , Evening , Weekend , On call , Work shift shift work

Published on

March 5th, 2023

2 positions to fill as soon as possible
Benefits
Cafeteria
Company discounts
Insurance
LifeWorks program
Pension plan
Recognition program
Social activities organized by the company
---
Description
Regroupant le CHUL, L'Hôtel-Dieu de Québec, l'Hôpital de l'Enfant-Jésus, l'Hôpital du Saint-Sacrement et l'Hôpital Saint-François d'Assise, le CHU de Québec-Université Laval est le plus important centre hospitalier universitaire du Québec et l'un des plus grands au Canada. Dispensant des soins généraux et spécialisés, mais surtout surspécialisés, le CHU de Québec-Université Laval dessert la population de tout l'est du Québec, soit un bassin de près de deux millions de personnes. Étroitement lié à l'Université Laval et orienté vers l'avenir, il détient également une mission d'enseignement, de recherche dans de nombreux domaines d'excellence et d'évaluation des technologies et des modes d'intervention en santé. Le CHU de Québec-Université Laval compte plus de 12 500 employés, 1 500 médecins, dentistes et pharmaciens, 338 chercheurs réguliers et associés, 169 chercheurs affiliés, de même que 927 étudiants aux cycles supérieurs et 425 bénévoles.

Ce sont des milliers de kg d'uniformes et de literie qui transigent dans nos 5 hôpitaux du CHU de Québec.

Le secteur de buanderie et de la lingerie est un département clef de nos services pour s'assurer du bon fonctionnement de nos hôpitaux. Ce dernier s'assure que les unités de soins détiennent la literie nécessaire pour offrir le confort à nos patients.

En travaillant dans ce secteur le ou la préposé(e) a la buanderie-lingerie s'assure de :

· L'assemblage des chariots de lingerie selon les besoins cliniques des différentes unités de soins ;
· Livrer les bons produits de literie au bon moment et en bonne quantité ;
· Gérer la disposition du linge souillé ;

Il est à noter que certains hôpitaux détiennent des chutes à linge et d'autres non ainsi la récolte peut s'avérer être un travail physique.

Veuillez prendre en considération également que nos hôpitaux sont heureusement ouverts 7 jours sur 7 et ce 24h/24. De ce fait, des disponibilités de soirs et/ou de fin de semaine peuvent être demandées.
Disponibilité minimale de sept (7) jours par période de deux semaines (14 jours) sur deux quarts de travail, donc de jour ET de soir, incluant une fin de semaine sur deux.
Les postes offerts au CHU sont sur notre liste de rappel, mais avec la forte possibilité d'obtenir un poste permanent.
Il est possible de formuler vos préférences pour certains sites.

Pour en savoir plus, veuillez consulter la vidéo suivante:
https://www.youtube.com/watch?v=DAZXcncGeYU

Read more
---
Work environment




---
Requested skills
Exigences :

Diplôme d'études secondaires ou équivalence reconnue par le ministère de l'Éducation et de l'Enseignement supérieur du Québec OU avoir terminé son secondaire IV OU avoir terminé son secondaire III avec 2 ans d'expérience pertinente.

Les diplômes exigés pour l'emploi, qui auraient été obtenus hors Québec, doivent être obligatoirement accompagnés d'une évaluation comparative des études effectuées hors Québec (ÉCEEHQ) émise par le ministère de l'Immigration et des Communautés culturelles du Québec.

Remarques : 

De nombreux avantages s'offrent à vous au CHU de Québec-Université Laval:

• Ancienneté qui se cumule dans les 5 hôpitaux du CHU de Québec-Université Laval;
• Programme d'aide aux employés (PAE);
• Avantages sociaux complets;
• Plateforme LifeSpeak: programme de santé mieux-être pour vous et votre famille;
• Programme privilèges: rabais (commerces, restaurants, spa, hôtels, centres de conditionnement physique);
• Dépanneur de la fondation du CHU de Québec-Université Laval pour se procurer des billets de ski alpin à rabais et des billets de cinéma à rabais, etc.;
• Programme privilèges: activités de mise en forme (yoga, pilates, zumba, cardio musculation), Défi entreprise; Pentathlon des neige, Parcours de marches près de nos hôpitaux;
• Distribution de paniers de légumes biologiques l'été;
• Aires de stationnement sécurisées pour les vélos pour les employés qui voyagent à vélo;
• 5 hôpitaux du CHU de Québec-UL desservis par les système d'autobus de la RTC et ST Lévis;
• Aide au cheminement de carrière et outil Webfolio à votre disposition afin de bâtir votre projet professionnel en ligne. Outil conçu pour vous accompagner tout au long de votre carrière professionnelle au CHU de Québec-Université Laval.

Toute demande d'emploi doit être accompagnée des documents attestant que les exigences de l'emploi sont respectées: copie de diplômes et /ou relevés de notes, curriculum vitae, copie d'attestation, s'il y a lieu.

Nous remercions toutes les personnes qui poseront leur candidature, mais nous communiquerons uniquement avec celles retenues pour une entrevue.

Le CHU de Québec-Université Laval applique un programme d'accès à l'égalité et invite les femmes, les membres des minorités visibles et ethniques, les autochtones et les personnes handicapées à présenter leur candidature. Des mesures d'adaptation pourront être offertes, sur demande, selon la situation.
---
Equal Opportunity Employer
This employer is an equal opportunity employer committed to diversity and inclusion. We are pleased to consider all qualified applicants for employment without regard to race, color, religion, sex, sexual orientation, gender identity, national origin, age, disability, protected veterans status, Aboriginal/Native American status or any other legally-protected factors. Disability-related accommodations are available on request for candidates taking part in all aspects of the selection process.
---
Requirements
Level of education
High school
Work experience (years)
undetermined
Written languages
undetermined
Spoken languages
undetermined
Other CHU de Québec-Université Laval - CHUQ's offers that may interest you