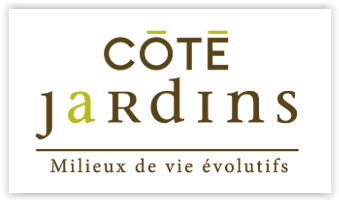 Infirmier / Infirmière
CHSLD Côté Jardins
880, avenue Painchaud, Quebec City,QC
Salary

28.62 to 43.46 $ per hour according to experience

14.00 to 35.0 h - Full time , Part time

Casual , Permanent , Student employment job

Day , Evening , Night , Weekend , Work shift shift work

Published on

January 17th, 2023

20 positions to fill as soon as possible
Benefits
Cafeteria
Tous nos employés peuvent bénéficier d'un repas complet à prix avantageux.
Clothing monetary allowance
Employee assistance program
Employee referral bonus
Floating leave days
Free parking
Des stationnements extérieurs gratuits sont disponibles pour nos employés.  
Insurance
Assurance vie et assurance-médicale (médicaments et services paramédicaux)
Lounge
On-going training
Paid leave
Banque de fériés, vacances mobiles
Paid sick leave
Les employés qui sont titulaires d'un poste à temps complet bénéficient d'une banque de 6 jours de congés de maladie par an.Les employés à temps partiel ne bénéficient pas de ces banques de congés mais reçoivent une indemnité de 2,88% en tenant lieu et calculée sur le salaire régulier de chaque paie qu'ils reçoivent.
Pension plan
Cotisations de l'employeur au Fonds de Solidarité FTQ
Public transportation nearby
800,801,11,7
Reimbursement of professional association dues or membership fees
Nous remboursons les frais d'inscription au tableau de l'OIIQ et de l'OIIAQ des infirmiers(ères) et infirmiers(ères) auxiliaires à notre emploi.
Salary insurance
Assurance salaire en cas d'invalidité long terme
Schedule
Postes disponibles:- 1 poste 5/14 de nuit- 1 poste 9/14 de nuitHoraire de 23h00 à 7h00 + 1/2 fin de semaine quart de 12h (23h à 11h)
Travel insurance
Vacation
4 semaines de vacances
---
Description
Côté Jardins est un CHSLD privé conventionné dans le secteur de Sainte-Foy qui offre des soins et services à une clientèle en perte d'autonomie.
Notre mission principale est la création d'un milieu de vie chaleureux pour nos 281 résidents, ainsi que pour nos employés. Le travail d'équipe est notre force pour une prise en charge globale de notre clientèle : service des loisirs, équipe de nutrition, ergothérapie, travail social, infirmiers(ères), éducation spécialisée et bien d'autres !
Ce qu'on vous offre:
Disponibilités exigées sur un seul quart de travail, : Jour (7h à 15h15), Soir (15h à 23h) ou Nuit (23h à 7h)
Stationnements gratuits ou rabais offerts sur votre carte d'autobus
Repas à prix réduits
Accès gratuit à des formations exclusives en partenariat avec Philippe Voyer
Reconnaissance salariale de vos années d'expérience
Assurances collectives
Fonds de pension
Équipe de gestionnaires présente et à l'écoute
Milieu familial et chaleureux, favorisant la continuité des soins et le développement d'un lien de confiance avec nos résidents
Profil recherché :
Permis de l'OIIQ
Diplôme complété en soins infirmiers (DEC technique ou BAC)
Expérience auprès d'une clientèle gériatrique en perte d'autonomie (un atout)
Leadership, autonomie et esprit d'équipe développé !
Tâches et responsabilités:
- Évaluer la condition physique et mentale des résidents;
- Exercer la surveillance nécessaire pour assurer la sécurité et la qualité des soins aux résidents;
- Prendre des décisions en matière de soins et de traitements infirmiers ou selon une ordonnance collective;
- Créer et maintenir des interactions entre la famille et le résidant afin de favoriser leur implication dans la prise de décision;
- Assurer le suivi des informations;
- Exercer le rôle de coach auprès des membres de l'équipe de soins (veiller à la qualité des soins, exercer un leadership clinique, agir à titre de personne-ressource, susciter la motivation des employés sous sa responsabilité et les soutenir au besoin, tant sur le plan personnel que professionnel).
- Et bien plus!

Merci d'exercer cette profession si importante et au plaisir de vous accompagner dans votre parcours professionnel !
Read more
---
Work environment



---
Requested skills
Permis de l'OIIQ
Diplôme complété en soins infirmiers (DEC technique ou BAC)
Expérience auprès d'une clientèle gériatrique en perte d'autonomie (un atout)
Leadership, autonomie et esprit d'équipe développé !
---
Equal Opportunity Employer
This employer is an equal opportunity employer committed to diversity and inclusion. We are pleased to consider all qualified applicants for employment without regard to race, color, religion, sex, sexual orientation, gender identity, national origin, age, disability, protected veterans status, Aboriginal/Native American status or any other legally-protected factors. Disability-related accommodations are available on request for candidates taking part in all aspects of the selection process.
---
Requirements
Level of education
College
Work experience (years)
0-2 years
Written languages
Fr : Advanced
Spoken languages
Fr : Advanced
Other CHSLD Côté Jardins's offers that may interest you