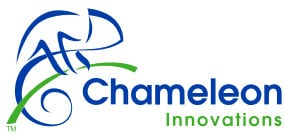 Benefits
Competitive salary
Dental insurance
Employee referral bonus
Free parking
Insurance
Mentoring
Paid sick leave
Public transportation nearby
---
Description
A great place to develop an interesting career!
Chameleon Innovations is a medium-sized, family owned and managed manufacturing business. We take pride in our quality products and after-sales service. Since 1996, we have engaged in continuous in-house engineering and development of innovative rolling tarps for transport and industrial retractable enclosure solutions. Chameleon is a team driven to deliver innovative products that solve common problems in transportation and industry. Our products are derived from the need to make people's lives easier.. and we do!
This position will provide an opportunity for growth within the organization for the right candidate. Successful candidates will be honest, self motivated, collaborative, good teammates and hard working.
Our team will provide training to the selected individuals.
Reporting to the Production Supervisor, the Service Center Installer, services, installs and modifies open deck rolling tarp systems, primarily Chameleon Innovations products in the service center.
Responsibilities
Repairing, servicing and assembly of rolling tarp systems and parts. for various applications.
Fabrication of assigned Chameleon Innovations assemblies, sub-assemblies, products, installations, repairs and orders; inspect finish products according to the production plans and schedule and sub-assembly requirements to ensure quality, on-time delivery and cost.
Follows methods and standard work as assigned and applicable
Other duties as assigned
Read more
---
Work environment




---
Requested skills
Skills and requirements:
Only honest, self motivated, collaborative, good teammates and hardworking individuals need apply
Must be meticulous and detail oriented
Ability to use a tape measure and basic hand tools
Punctuality
Positive attitude
Previous experience working in the metal fabrication industry an asset
Please submit your resume via e-mail to: darryl@chameleon.ca
---
Requirements
Level of education
High school
Work experience (years)
0-2 years
Written languages
Fr : Beginner
En : Beginner
Spoken languages
Fr : Beginner
En : Beginner
Internal reference No.
Other Chameleon Innovations's offers that may interest you