>
>
>
>

Contremaître -Génie Civil
This recruiter is online.
This is your chance to shine!
Apply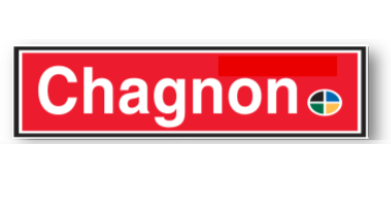 Contremaître -Génie Civil
Internal reference No. P.MÉ.TRO-19-900

Starting date : As soon as possible
Number of positions available : 1
Salary : To be discussed
Work schedule :

45 to 55 h

-

Full time

Job status :

Seasonal

Work shift :

Day
Pavages Métropolitain est à la recherche d'un contremaître expérimenté pour la réalisation de projets de génie civil sur le territoire de la grande région de Montréal, de la Rive-Sud et la région de la Montérégie.
Les principales fonctions du contremaître recherché sont:
Assurer un leadership bien orienté des équipes en exécution sur les chantiers ;
Voir à la réalisation de travaux conformes, selon les exigences du client et dans des conditions d'exécution sécuritaire.
Exigences à l'emploi:
Avoir sa carte et être enregistré en règle auprès de la Commission de la Construction du Québec ;
Posséder une carte de santé et sécurité sur les chantiers de construction (ASP Construction) ;
Possédez au moins 6 ans d'expérience à titre de contremaître dans le secteur du génie civil (spécialité en égout et aqueduc) ;
Avoir un permis de conduire valide (classe 3 minimum).
Profil des candidats:
Posséder une expérience significative dans l'exécution de projets en génie civil (spécialité en égout et aqueduc) ;
Être capable de gérer efficacement une ou plusieurs équipes en action ;
Promouvoir une approche de supervision axée sur la santé et sécurité et respecter les échéanciers du projet ;
Être en bonne santé et en bonne forme physique ;
Savoir écrire et calculer ;
Avoir des connaissances de base en arpentage.
Précision sur l'horaire de travail : la saison de construction s'étend de février à décembre. Pendant cette période, vous pourriez être amené à travailler à tout moment : soit de jour, de soir, de nuit et de fin de semaine.
Nous tenons à remercier tous les candidats de leur intérêt pour Pavages Métropolitain.*
*Seules les personnes retenues seront contactées.
Level of education
Professional
Work experience (years)
undetermined
Written languages
Fr : Intermediate
Spoken languages
Fr : Intermediate
En : Intermediate
Professional training and development program
Professional training and development program
Years of service recognition
Years of service recognition