>
>
>
>
>

Coordonnateur(trice) communication marketing
This recruiter is online.
This is your chance to shine!
Apply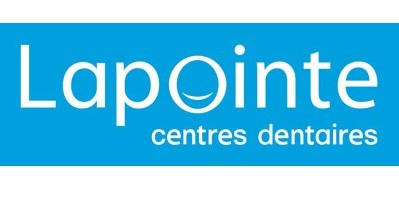 Coordonnateur(trice) communication marketing
Starting date

:

As soon as possible
Number of positions available : 1
Salary

:

To be discussed
Work schedule

:

40.00 h

-

Full time

Job status

:

Permanent

Work shift

:

Day
Coordonnateur(trice) communication marketing | Permanent - Temps plein

Sous la responsabilité du Gestionnaire marketing, le coordonnateur a comme principale responsabilité le support et l'adaptation de l'offre de produits et services aux publics cibles afin de satisfaire leurs besoins, et ce, dans un objectif d'acquisition, de rétention et de fidélisation de la clientèle.

Il soutient le développement et l'optimisation de l'expérience des usagers sur les différentes plateformes numériques via la coordination de projets marketing web, ainsi que la rédaction et révision des communications internes et externes de l'entreprise liées au marketing.

Description du poste:
• Responsable du développement du contenu web de l'entreprise ainsi que des systèmes d'amélioration de la performance des différents sites;
• Planifier et mettre en place, en collaboration avec le Gestionnaire marketing, les différentes stratégies;
• Rédiger le contenu promotionnel et éditorial et le diffuser sur les plateformes appropriées
• Effectuer la gestion des mises à jour et suivi des résultats des différents sites à travers Google Analytics et Wordpress par exemple;
• Effectuer la gestion des campagnes Adwords, SEO et CRO via une agence externe ainsi que gérer les infolettres;
• Participer aux différentes initiatives, projets et analyses en lien avec les différents besoins de l'entreprise au niveau marketing;
• Participer au développement des outils de communication internes ainsi qu'à l'élaboration des différents plans de communication pour des projets spécifiques;
• Faire la gestion des commandites et participer à l'organisation des évènements corporatifs;
• Effectuer la veille médiatique ainsi que gérer les différentes publicités auprès de nos fournisseurs.
• À partir d'une ligne directrice, vous devrez agir en tant que gardien de la marque en vous assurant du maintien de l'uniformité et de l'identité de celle-ci dans l'ensemble des outils de commercialisation et de communication. De plus, vous serez appelé à produire certains des outils de communication ou de support publicitaires. Vous serai supporté par une agence de graphistes pour les plus gros mandats.

Profil général recherché:
• Démontre un grand sens de la débrouillardise ainsi que de l'initiative;
• Avoir le souci du détail et une structure de travail;
• Capable d'établir des relations de confiance avec ses collègues, les clients internes et fournisseurs externes;
• Bonne capacité à gérer son stress et grand sens de l'écoute;
• Excellente capacité de rédaction;
• Dynamisme et motivation face aux nouveaux défis.

Exigences du poste:
• Trois (3) à cinq (5) années d'expérience dans un poste relié à la planification et la mise en œuvre de stratégies marketing en agence ou en entreprise;
• Excellente connaissance des médias sociaux et de leur fonctionnement;
• Excellente connaissance des différents outils de publicité sur le web et du fonctionnement des placements publicitaires;
• Excellente maîtrise des langues français et anglais, tant à l'écrit qu'à l'oral
• Maitrise de base de la suite Adobe Creative Suite pour la création et modification de documents publicitaire, création des infolettres, etc.
Ce que nous offrons :
• Un environnement de travail stimulant au sein d'une équipe motivée;
• Un régime d'assurances collectives;
• Des rabais sur les soins dentaires dont l'examen-nettoyage gratuit
• Un programme de REER avec participation de l'employeur;
• Un programme de reconnaissance du nombre d'année de service;
• Un horaire de bureau avec flexibilité, basé sur 40h par semaine.

Centres dentaires Lapointe c'est :
Une entreprise Québécoise créée en 1987 qui compte maintenant 22 centres dentaires au Québec. En pleine expansion, l'entreprise continue d'ajouter des centres à son réseau pour répondre aux besoins grandissants des québécois. Avec près de 450 employés et professionnels de la dentisterie au Québec, vous contribuerai au maintien de la position de chef de fil de l'entreprise.

Au plaisir de vous rencontrer!

Pour postuler : cv@centreslapointe.com
Level of education
College
Work experience (years)
3-5 years
Written languages
Fr : Advanced
En : Advanced
Spoken languages
Fr : Advanced
En : Advanced
Vous êtes passionné du marketing Web et détenez d'excellentes connaissances avec les médias sociaux?
Vous êtes reconnue pour votre sens de l'initiative et votre souci du détail?
Vous êtes multi-tâches et aimez coordonner plusieurs projets à la fois?
Vous êtes un bon candidat pour le poste!
Public transportation nearby
Public transportation nearby
Reimbursement of professional association dues or membership fees
Reimbursement of professional association dues or membership fees
Social activities organized by the company
Social activities organized by the company
Equal Opportunity Employer
This employer is an equal opportunity employer committed to diversity and inclusion. We are pleased to consider all qualified applicants for employment without regard to race, color, religion, sex, sexual orientation, gender identity, national origin, age, disability, protected veterans status, Aboriginal/Native American status or any other legally-protected factors. Disability-related accommodations are available on request for candidates taking part in all aspects of the selection process.
Other Centres dentaires Lapointe's offers that may interest you