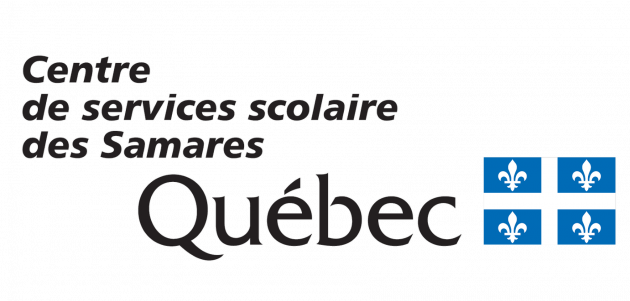 Description
BANQUE DE CANDIDATURES POUR TOUT LE TERRITOIRE DESSERVI PAR LE CENTRE DE SERVICES SCOLAIRE DES SAMARES.


Nature du travail

L'emploi d'orthopédagogue comporte plus spécifiquement d'une part, le dépistage, l'évaluation et l'accompagnement des élèves qui présentent ou qui sont susceptibles de présenter des difficultés d'apprentissage ainsi que l'identification de leurs besoins et de leurs capacités, d'autre part, la conception et la réalisation de programmes de rééducation visant à corriger des difficultés d'apprentissage au plan des habilités cognitives ou des compétences; ainsi qu'un rôle conseil et de soutien auprès des enseignantes et enseignants et des autres intervenantes et intervenants scolaires et des parents.

Quelques attributions caractéristiques

L'orthopédagogue participe à l'élaboration et la mise en application du plan de travail du service d'orthopédagogie tout en respectant les encadrements éducatifs et administratifs, tant au niveau des établissements que de la commission scolaire.

Elle ou il contribue au dépistage et à la reconnaissance des élèves vivant des difficultés, et ce, dans une optique de prévention et d'intervention; elle ou il procède à l'évaluation des difficultés d'apprentissage de l'élève en recueillant de l'information auprès des intervenantes et intervenants et des parents, en l'observant dans différentes situations et en utilisant les tests appropriés.

Elle ou il participe avec l'équipe multidisciplinaire à l'élaboration et la révision du plan d'intervention de l'élève en y intégrant, s'il y a lieu, son plan d'action; elle ou il participe au choix des objectifs et des moyens d'intervention; elle ou il collabore avec les autres membres de l'équipe à la concertation et la coordination des interventions, et à l'évaluation de l'atteinte des objectifs.

Elle ou il participe avec les enseignantes et enseignants à l'élaboration et la mise en oeuvre de stratégies et projets visant à aider les élèves qui présentent ou sont susceptibles de présenter des difficultés d'apprentissage.

Elle ou il accompagne et conseille les autres intervenantes et intervenants scolaires et les parents d'élèves en difficulté d'apprentissage; elle ou il leur propose des stratégies pour intervenir auprès de ces élèves, les guide dans le choix d'attitudes et d'approches pour faciliter la démarche d'apprentissage; elle ou il planifie, organise et anime des activités de formation.

Elle ou il conçoit, élabore et adapte du matériel en fonction des besoins et des capacités de l'élève; elle ou il peut regrouper les élèves présentant des difficultés communes et rencontre ces groupes dans des activités spécifiques; elle ou il peut privilégier des rencontres individuelles pour certains élèves; elle ou il peut aussi choisir d'intervenir auprès de ces élèves à l'intérieur de la classe; elle ou il analyse et évalue les progrès de l'élève.
Elle ou il conseille le personnel d'encadrement, rédige des rapports d'expertise, d'évaluation, de bilan et d'évolution de situation et fait les recommandations appropriées pour soutenir la prise de décision.

Elle ou il conseille et soutient les intervenantes et intervenants scolaires en matière d'intégration d'élèves en classe ordinaire et leur propose des moyens d'intervention ou des activités appropriées à la situation de l'élève.

Elle ou il établit et maintient une collaboration avec les organismes partenaires; elle ou il communique avec les autres intervenantes et intervenants concernés pour obtenir ou fournir des avis et des renseignements; elle ou il peut diriger l'élève ou ses parents vers des ressources appropriées à la situation et aux besoins.

Elle ou il prépare et assure la mise à jour des dossiers selon les règles définies par la commission scolaire. Elle ou il fait la rédaction des notes évolutives de ses suivis ainsi que le bilan des interventions et en fait l'évaluation


Read more
---
Work environment




---
Requested skills
Compétences recherchées
Qualifications requises

Scolarité
Diplôme universitaire terminal de premier cycle dans un champ de spécialisation approprié, notamment en orthopédagogie ou en adaptation scolaire.
Exigences particulières
Avoir d'excellentes habiletés en communication écrite et verbale;

Avoir une grande facilité à s'exprimer en groupe et à les animer;

Avoir de bonnes habiletés à travailler en équipe multidisciplinaire;

Avoir une bonne connaissance d'un logiciel de traitement de texte (type Word);

Avoir de bonnes habiletés en informatique ainsi que sur les moteurs de recherche Internet;

Avoir la connaissance d'un logiciel de courrier électronique;

Être capable de proposer des interventions de type rééducative à partir de la situation réelle vécue en classe;

Être capable de donner de la formation selon la politique des élèves présentant certaines difficultés;

Être capable de jouer un rôle - 

conseil face à la direction concernant les besoins des élèves et les services à dispenser à partir de l'analyse des besoins réalisés;

Être à l'affût de nouvelles approches pédagogiques;

Avoir une bonne capacité d'adaptation;

Avoir une bonne capacité à s'engager et à engager les autres positivement vers le changement;

Faire preuve d'initiative et d'autonomie.
---
Equal Opportunity Employer
This employer is an equal opportunity employer committed to diversity and inclusion. We are pleased to consider all qualified applicants for employment without regard to race, color, religion, sex, sexual orientation, gender identity, national origin, age, disability, protected veterans status, Aboriginal/Native American status or any other legally-protected factors. Disability-related accommodations are available on request for candidates taking part in all aspects of the selection process.
---
Requirements
Level of education
University
Work experience (years)
3-5 years
Written languages
Fr : Advanced
Spoken languages
Fr : Advanced
Internal reference No.
Other Centre de services scolaire des Samares's offers that may interest you