>
>
>
>
>

Technicien(ne) en information
This recruiter is online.
This is your chance to shine!
Apply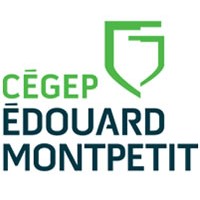 Technicien(ne) en information
Internal reference No. 19-SO-26(2)

Starting date : As soon as possible
Number of positions available : 1
Salary :

21.90 to 27.70 $

per hour according to experience
Work schedule :

35.00 h

-

Full time

Job status :

Contract

Work shift :

Day
Sous la supervision de madame Nathalie Beaudoin, le rôle principal et habituel de la personne de
cette classe d'emploi consiste à effectuer des travaux de nature technique reliés aux activités de
recrutement étudiant, aux activités des programmes techniques et à certains documents
promotionnels et organisationnels.

ATTRIBUTIONS CARACTÉRISTIQUES :
Participer aux activités de recrutement et de promotion de la direction de la Formation continue
et des services aux entreprises (FCSAE) autant au niveau de la planification, de la préparation
matérielle que du suivi des opérations. La personne choisie soutiendra également les
différentes activités de recrutement d'étudiants hors-Québec sur les deux campus.
Produire des documents organisationnels ou promotionnels du Cégep, tels que des articles, des
bulletins d'informations, des dépliants, des écrits publicitaires, des prospectus, des rapports, des
documents hypermédias ainsi que des présentations multimédias ou en assurer les mises à
jour. Par exemple : rédaction des Infos-Lettre étudiants, soutien à la production imprimée, etc.
Assurer la mise à jour de l'information contenue dans le site Web et la diffusion sur les médias
sociaux du Cégep.
Réviser et améliorer certains textes au point de vue de la composition, de la syntaxe et du
vocabulaire utilisé prenant en compte le média où ils seront diffusés et s'assurer de leur bonne
présentation technique.
Peut être appelé à coordonner le travail du personnel du soutien impliqué dans la réalisation de
programmes ou d'opérations techniques dont elle est responsable et à initier au travail ce
personnel.
Utiliser les outils technologiques de l'information et des communications mis à sa disposition en
lien avec les travaux à réaliser.
La nature du poste demande de nombreux déplacements dans la grande région métropolitaine,
au Québec ainsi qu'à l'extérieur du Québec et du pays.
Au besoin, accomplir toute autre tâche connexe.

QUALIFICATIONS REQUISES :
Détenir un diplôme d'études collégiales avec champ de spécialisation approprié ou détenir un diplôme ou une attestation d'études dont l'équivalence est reconnue par l'autorité compétente.

EXIGENCES PARTICULIÈRES :
Maîtrise de la langue française parlée et écrite correspondant à un seuil de réussite de 80 % prévu dans la « Politique institutionnelle de la langue française ».
Capacité à travailler avec des échéanciers serrés sur plusieurs dossiers simultanément et à gérer les imprévus.
Esprit d'équipe, entregent, esprit d'analyse et de synthèse.
Excellente connaissance des communications électroniques, des médias sociaux et intérêts pour le Web 2.0.
Excellentes habiletés rédactionnelles, souci du détail, sens de l'organisation.
Bonne connaissance de Word, des logiciels de la suite Microsoft Office.
Habiletés pour le travail sur des plateformes et outils Web.

STATUT : Salarié(e) occasionnel(le) à temps complet dans le cadre d'un projet spécifique pour
une durée approximative d'un an, avec possibilité de prolongation

HORAIRE DE TRAVAIL : Du lundi au vendredi de 8 h 30 à 16 h 30. Cet horaire pourrait être
déterminé par le supérieur immédiat selon les besoins du service et se situer du lundi au vendredi
entre 7 h 30 et 18 h. La personne doit également être disponible à l'occasion d'événements qui
se déroulent le soir ou les fins de semaine.

LIEUX DE TRAVAIL : La personne sélectionnée devra partager son temps entre le Campus de
Longueuil (2 jours) et l'École nationale d'aérotechnique (3 jours) ainsi que selon les besoins du
service.
Level of education
College
Work experience (years)
3-5 years
Written languages
Fr : Advanced
En : Intermediate
Spoken languages
Fr : Advanced
En : Intermediate
Employee assistance program
Employee assistance program
Professional training and development program
Professional training and development program
Public transportation nearby
Public transportation nearby
Years of service recognition
Years of service recognition
Equal Opportunity Employer
This employer is an equal opportunity employer committed to diversity and inclusion. We are pleased to consider all qualified applicants for employment without regard to race, color, religion, sex, sexual orientation, gender identity, national origin, age, disability, protected veterans status, Aboriginal/Native American status or any other legally-protected factors. Disability-related accommodations are available on request for candidates taking part in all aspects of the selection process.
Other Cégep Édouard-Montpetit's offers that may interest you