>
>
>
>

Human Resources Administrator
This recruiter is online.
This is your chance to shine!
Apply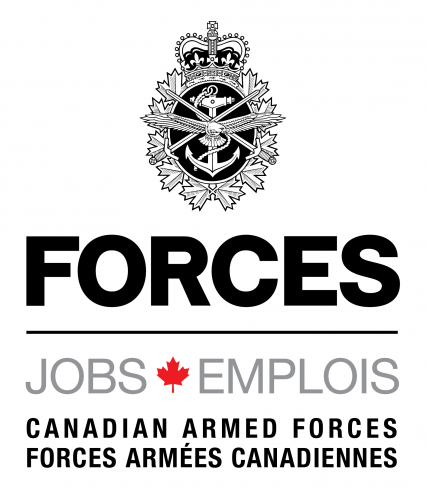 Human Resources Administrator
Starting date

:

As soon as possible
Number of positions available : 120
Salary

:

35800.00 to 98300.00 $

per year according to experience
Work schedule

:

40.00 h

-

Full time , Part time

Job status

:

Permanent

Work shift

:

Day
JOB DESCRIPTION:
By applying for this job offer, you are applying for a military job.
Human Resources Administrators provide administrative and general human resources support to all military activities. Their primary responsibilities include human resources administration and services, pay and personnel support services, automated information management as well as corporate and general purpose administration. This trade is also available in the Reserve Force (part time).
Before applying, it is strongly recommended to look at the online descriptive information as well as the video for your selected trade: http://bit.ly/FAC375E3

TASKS :
Maintain a central registry
Apply military compensation and benefits
Administer support to operations
Maintain pay system and payroll accounting
Maintain personnel records
Provide support to personnel management
Operate automated personnel systems

CONDITIONS:
In the Regular Force, your work location is not garanteed since you may be asked to work anywhere in Canada. However, if you only want to work in your area, the Reserve Force may be an alternative. Military personnel can be asked to work on atypical schedules. Salary increases according to the rank and experience of the member according to the rates of pay applicable on April 1, 2017. To know more about the rates of pay: http://bit.ly/payratesE.

RELATED CIVILIAN OCCUPATIONS:
Records Administrator
Data Entry Supervisor
Receptionist
Office Manager
Executive Assistant Payroll
Clerk Information
Management Technician
Level of education
undetermined
Work experience (years)
undetermined
Written languages
undetermined
Spoken languages
undetermined
REQUIREMENTS:
You can apply for this position if you meet at least these conditions:
To be aged between 16 and 57 years old

To be a Canadian citizen
To have completed at least 24 secondary school units (Secondary 4 and / or 5); OR Have obtained a Professional Diploma; OR Have obtained a certificate of equivalence at the secondary level (AENS-TENS); OR Have acquired General Educational Development (GED)
To have completed at least Math 416 (CST4) and Secondary IV English or French.
Accidental death insurance
Accidental death insurance
Medical and paramedical expenses coverage
Medical and paramedical expenses coverage
Professional training and development program
Professional training and development program
Reimbursement of tuition fees
Reimbursement of tuition fees
Equal Opportunity Employer
This employer is an equal opportunity employer committed to diversity and inclusion. We are pleased to consider all qualified applicants for employment without regard to race, color, religion, sex, sexual orientation, gender identity, national origin, age, disability, protected veterans status, Aboriginal/Native American status or any other legally-protected factors. Disability-related accommodations are available on request for candidates taking part in all aspects of the selection process.
Other Canadian Armed Forces's offers that may interest you