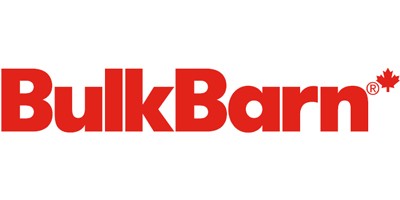 Superviseur/Superviseure, commerce de détail
Bulk Barn
41 boulevard de la gappe, Gatineau,QC
Salary

18.76 $ per hour

35.00 to 40 h - Full time

Permanent job

Day , Evening , Weekend , Work shift shift work

Published on

November 24th, 2022

1 position to fill as soon as possible
Benefits
Air conditioning
---
Description
Ce poste relève: Gérant/Gérante de Magasin

Statut d'emploi: Permanent, Temps-plein(environ 35 à 40 heures par semaines)

Objectif du poste: Le superviseur ou la superviseure participe à tous les aspects de l'exploitation quotidienne du magasin.

Disponible pour travailler avec un horaire flexible, y compris les jours et les soirs, du lundi au dimanche.


Rentabilité de l'entreprise

Responsable de l'ouverture et de la fermeture du magasin, y compris l'armement et le désarmement des alarmes du magasin.
Responsable de compter et de concilier les tiroirs de caisse et les fonds de caisse au début et à la fin de chaque quart de travail.
Effectuer les vérifications quotidiennes du coffre-fort.
Utiliser les caisses enregistreuses et le système de point de vente en utilisant les fonctions de superviseur dans le PDV, au besoin.
Gérer les transactions et les caisses enregistreuses avec honnêteté et intégrité.
Réapprovisionner les rayons, les barils, les cuves, les seaux et les présentoirs.
Faciliter et assister avec les commandes auprès du Centre répartiteur et les commandes livrées directement aux magasins (LDM).
Faciliter et assister avec la réception des commandes reçues à partir du Centre répartiteur et des commandes LDM, y compris faire le suivi des dates de péremption des produits reçus.
Préparer et faire le dépôt quotidien à la banque TD la plus proche.
Soumettre la documentation quotidienne et hebdomadaire au Siège social.
Travail d'équipe

Encadrer et motiver les membres du personnel afin qu'ils exécutent leurs tâches du mieux qu'ils le peuvent.
Diriger le personnel et s'assurer que les normes Bulk Barn sont respectées.
Assigner les pauses au personnel conformément aux politiques de l'Entreprise.
Déléguer des tâches au personnel, au besoin.
Faire un suivi auprès du personnel pour s'assurer que les tâches sont exécutées correctement et dans un délai raisonnable.
Guider et assister les membres du personnel dans l'accomplissement de leurs tâches quotidiennes.
Maintenir un environnement de travail sain et sécuritaire.
Excellence du service

Aider la clientèle de manière à dépasser ses attentes.
S'assurer que le magasin est propre en tout temps en suivant les horaires de nettoyage et en exécutant toutes les tâches y étant inscrites, incluant, sans toutefois s'y limiter : les planchers, les barils, le rayonnage, les fenêtres, les ustensiles, les toilettes, l'extérieur et l'intérieur du magasin.
Favorise et tente de maintenir le bien-être, la santé et la sécurité dans le lieu de travail en se conformant activement à toutes les politiques et procédures liées à la santé et la sécurité au travail.
Toute autre tâche qui pourrait lui être confiée.

Compétences requise

Diplôme d'Études Secondaires ou l'Équivalent
Certificat de formation en manipulation des aliments ou en salubrité alimentaire (un atout)
1 - 3 ans d'expérience de travail dans l'environnement de la vente au détail
1 an d'expérience de travail dans un environnement multitâches exigeant le travail sous pression et la gestion du temps
Compétences intermédiaires en communication
1 an d'expérience dans la supervision d'une équipe
1 an d'expérience dans un environnement professionnel travaillant avec de l'information de nature confidentielle
Si vous répondez aux exigences ci-dessus, êtes disponible pour travailler selon un horaire flexible du lundi au dimanche y compris en soirée et recherchez un poste stimulant, veuillez faire parvenir votre lettre d'accompagnement et votre curriculum.
Aliments Bulk Barn Limitée remercie tous les candidats de leur intérêt. Seuls les candidats retenus pour une entrevue seront contactés.
Aliments Bulk Barn Limitée est un employeur qui souscrit au principe de l'égalité d'accès à l'emploi et qui valorise la diversité en milieu de travail. Des accommodements sont disponibles sur demande.
Read more
---
Work environment



---
Requested skills
Doit être disponible pour travailler un horaire flexible du lundi au dimanche, y compris tôt le matin, jours et soirées.
Doit être en mesure de soulever 50 lb ou plus, selon les besoins de l'entreprise.
Doit être expérimenté dans les membres de l'équipe leader par exemple et avec professionnalisme.
Doivent être fiables et fiable.
---
Equal Opportunity Employer
This employer is an equal opportunity employer committed to diversity and inclusion. We are pleased to consider all qualified applicants for employment without regard to race, color, religion, sex, sexual orientation, gender identity, national origin, age, disability, protected veterans status, Aboriginal/Native American status or any other legally-protected factors. Disability-related accommodations are available on request for candidates taking part in all aspects of the selection process.
---
Requirements
Level of education
High school
Work experience (years)
0-2 years
Written languages
Fr : Intermediate
En : Beginner
Spoken languages
Fr : Intermediate
En : Beginner
Internal reference No.
Other Bulk Barn's offers that may interest you