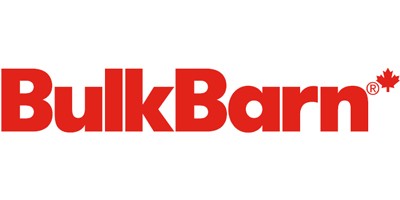 Retail Store Supervisor
Bulk Barn
345 First Street, Collingwood,ON
Salary

To be discussed

35.00 h - Full time

Permanent job

Day , Evening , Weekend shift work

Published on

January 25th, 2023

1 position to fill as soon as possible
Description
Reports to : Store Manager

Status : Permanent, Full-time (35 hours per week)
Must be able to work a flexible schedule that includes early mornings, days and evenings, Monday through Sunday.
Position Summary

The Corporate Store Supervisor II is responsible for directly working with the Corporate Store Manager and retail store team to ensure service excellence, business profitability and team collaboration. The Corporate Store Supervisor II is responsible to assist in the leadership of the stores day-to-day operations in the achievement of operational efficiencies, profitability and customer satisfaction. This position is also responsible to promote and maintain workplace wellness and health and safety, through active compliance with all workplace health and safety policies and procedures.
Duties and Responsibilities

Project/Task Management

Perform and supervise store opening and closing procedures included but not limited to: arming and disarming store alarms, counting and balancing tills and float at the beginning and end of each shift, daily safe audits & bank deposit at nearest TD Bank.
Operate the cash register and POS system, administering Corporate Store Supervisor II POS functions, as required.
Manage transactions and the cash register with honesty and integrity.
Restock store shelves, barrels, tubs, pails, and displays.
Place Warehouse and Direct Store Delivery (DSD) orders and facilitate the receiving of orders, including tracking the expiry dates of received items.
Submit daily and weekly paperwork to Corporate Office.
Ensure stores are "closing to open" and that throughout the day, clear and defined associate floor plans and management occurs to maintain visual/merchandising standards, coupled with an outstanding customer engagement culture.
Work with the Corporate Store Manager to manage labour and create weekly work schedules to budgeted staffing models.
People Management

Work alongside the Corporate Store Manager to formally recognize trends of underperformance and strong performers within the assigned store team.
Work alongside the Corporate Store Manager to ensure clear, documented and executed performance improvement plans.
Work with store staff to resolve issues proactively and/or as they arise and report unresolved issues to the Corporate Store Manager.
Ensure the store team performs their job to Company standards and are held accountable for non-compliance.
Team Collaboration

Coach and motivate staff to perform their duties to the best of their abilities.
Lead staff and ensure that Bulk Barn Foods Limited standards are upheld.
Assign staff break times in compliance with Company Policy.
Delegate tasks and duties amongst employees to meet Company expectations and timelines.
Follow-up with employees to ensure the tasks are being executed correctly and in a timely manner.
Lead and assist staff in performing their day-to-day tasks.
Maintain a healthy and safe working environment.
Support in facilitating successful trainings, performance management meetings and staff meetings.
Service Excellence

Set high expectations for excellent customer service and hold the store team members accountable to the measurable results.
Assist customers in a manner that exceeds customer expectations.
Ensure the store is kept clean at all times by adhering and executing tasks on all cleaning schedules; including, but not limited to floors, barrels, fixtures, windows, utensils, bathrooms, store exterior, and store interior.
Motivate the team to achieve and implement changes as necessary to ensure success.
Ensure that bins, tubs and shelves are full and clean.
Customer Focus

Ensure that employees come to work in compliance with operating standards and are actively engaging with co-workers and customers to achieve store results.
Drive the store team to go beyond the norm to deliver outstanding service.
Communication

Communications are to be professional, timely, thorough and proactive whenever possible.
All communications are to be delivered with consistency to all store team members.
All customer communications are to be friendly and productive encouraging repeat business, customer satisfaction and increased sales.

Promotes and works to maintain workplace wellness, health and safety, through active compliance with all workplace health and safety policies and procedures.
Any other duties as required.
Qualifications

High School Education or Equivalent
Handler and Food Safe Certification, an asset
Standard First Aid Certificate, an asse
3 years' experience working in a retail environment (Food Retail experience is an asset)
2 - 3 years' experience working under pressure, multi-tasking and managing time
Working knowledge of Microsoft Office (Word, Excel and Outlook)
2 - 3 years' experience leading and supervising a team
2 - 3 year working experience in a professional environment handling confidential information
2-3 years' experience servicing and resolving customer concerns
Ability to exercise flexibility, initiative, good judgement and discretion
Professional demeanor with strong interpersonal skills
Positive and customer service oriented


How to Apply

If you meet these requirements, are able to work a flexible schedule and seek a challenging position, please forward your resume.

No telephone calls please. No agency calls please.

Bulk Barn Foods Limited thanks all applicants for their interest in this opportunity. Only candidates selected for an interview will be contacted.

Bulk Barn Foods Limited is an equal opportunity employer that values diversity in the workplace. Accommodation is available, if requested.
Read more
---
Work environment



---
Requested skills
Must be available to work Monday through Sunday, including early mornings, days and evenings
Must be a reliable team player.
Must be able to lead and engage a team with professionalism.
 Ability to lift 45 kg (100 lbs) as required by the busniess.
Must have cash handling experience.
---
Equal Opportunity Employer
This employer is an equal opportunity employer committed to diversity and inclusion. We are pleased to consider all qualified applicants for employment without regard to race, color, religion, sex, sexual orientation, gender identity, national origin, age, disability, protected veterans status, Aboriginal/Native American status or any other legally-protected factors. Disability-related accommodations are available on request for candidates taking part in all aspects of the selection process.
---
Requirements
Level of education
High school
Work experience (years)
0-2 years
Written languages
En : Intermediate
Spoken languages
En : Intermediate
Internal reference No.
Other Bulk Barn's offers that may interest you