>
>
>
>
>

Surface Modeling Designer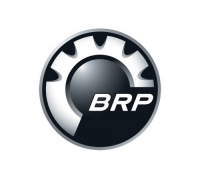 Surface Modeling Designer
Internal reference No. 4737

Starting date : As soon as possible
Number of positions available : 1
Salary :

45000 to 70000 $

per year according to experience
Work schedule :

37.5 h

-

Full time

Job status :

Permanent

Work shift :

Day
LIFE AT BRP
At BRP, we have a visceral connection to our consumers, one created from a shared passion for the Ultimate Ride. Our teams have a unique ability to develop market-shaping products and services that move people physically and emotionally.
Distributed throughout more than 100 countries, our product line-up includes Ski-Doo and Lynx snowmobiles, Sea-doo watercraft, side-by-side all terrain vehicles, Can-Am Spyder roadsters, Evinrude marine propulsion systems, marine propulsion systems and motors for Rotax karts, motorcycles, and small planes, as well as a full line-up of parts, accessories, and clothing.
Our 10 000 employees make up a big family of diverse cultures who all share a common value: innovation. Our people are passionate and qualified; by joining BRP, you will evolve at the heart of an experienced team that will welcome you with open arms.
www.brp.com
Follow us on:
LinkedIn @BRP
Twitter@BRPnews
YouTube @CommunicationsBRP


YOUR KEY RESPONSIBILITIES
Develop aesthetic surfaces for components of vehicle body work, taking into account the interactions between these components and the vehicle's other systems, as well as ergonomic, functional and stylistic considerations from the designers
Build Class A aesthetic surfaces within allotted timelines, using professional surface modeling software
Assist the design team by carrying out various support tasks (ergonomic and mechanical models, 3D digitalization of models, rapid prototyping, supervision of manufacturing of proof-of-concept models, etc.)
Level of education
College
Work experience (years)
0-2 years
Written languages
Fr : Intermediate
En : Intermediate
Spoken languages
Fr : Intermediate
En : Intermediate
YOUR QUALIFICATIONS AND SKILLS
Diploma of College Studies (DEC) in mechanical engineering, computer-aided design, industrial design or the equivalent
More than 2 years of experience designing aesthetic parts with complex surfaces for the development of recreational vehicles, consumer products or the equivalent
Good knowledge of CATIA V5 surface modeling techniques (GSD, FreeStyle, etc.) is a major asset
Good knowledge of CATIA V5 mechanical modules (Assembly Design, Part Design, etc.) is a major asset
Basic knowledge of materials and forming processes, particularly thermoplastics
Skills related to construction methods for Class A surfaces
Attention to form and detail, highly developed spatial perception and ability to interpret and actualize designers' ideas
Ability to manage projects independently
ADDITIONAL INFORMATION
Annual income from $45,000 to $70,000 based on the candidate's experience and performance review
Eligible for incentives and company employee benefits
This position is based in Valcourt, Quebec, Canada
AN EXCEPTIONAL AREA!
The Eastern Townships, located at the very south of the province, shares a border with the United States over close to 300 km (186 mi). The charm comes on thick as you forge your way into this paradise of mountains, hills and valleys. The architectural heritage, evidence of the Anglo-Saxon legacy, has transformed the towns into the most picturesque of places. 80% of the territory is covered by forests. Come the fall season, an abundance of colour covers the branches. To the sheer delight of outdoor enthusiasts, four national parks, including Parc national du Mont-Orford, and many other natural areas provide their share of activities, no matter the season: hiking, biking, camping, skiing and so much more. A favourite vacation destination, the Eastern Townships offers a good selection of B&Bs and inns, not to mention spas and health centres. Agritourism completes the region's circle of charm, with five different circuits exploring vineyards, orchards, country-style dining, terroir delights and sugar shacks. In fact, the region counts several vineyards, all very different from one another, such as the Vignoble Le Cep d'Argent where you can discover the pleasure of their palatable wine
Clothing monetary allowance

Discounts on BRP's clothes, accessories and vehicles.

Clothing monetary allowance

Discounts on BRP's clothes, accessories and vehicles.

Dental insurance

Dental insurance

Disability insurance

Disability insurance

Flexible hours

Flexible hours

Life insurance

Life insurance

Medical and paramedical expenses coverage

Medical and paramedical expenses coverage

Pension plan

Pension plan

Performance bonuses

Performance bonuses

Social activities organized by the company

Social activities organized by the company

Summer schedule

Summer schedule
Other BRP's offers that may interest you