>
>
>
>
>
IS&T Business Partner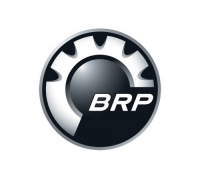 Internal reference No. L-3530-16

Starting date : As soon as possible
Number of positions available : 5
Salary : To be discussed
Work schedule :

37.5 h

-

Full time

Job status :

Permanent

Work shift :

Day
 YOUR KEY RESPONSIBILITIES
The Business Partner's foremost responsibilities are to partner with the business to identify, rationalize, and prioritize business investments in IS&T capabilities; to build IS&T roadmaps for his/her respective business area and to ensure visibility to the business into the delivery of IS&T solutions.
Works with business leaders and acts as a liaison between IT and business units, typically with the business unit or function leadership.Focuses on developing and improving business processes at all times, assisting with the development of business process metrics.Leads the gathering of business needs as well as the design of solutions through direct interaction with business unit leaders.Identifies, proposes and influences business solutions, negotiates deliverables and requirements.Ensures that the design and integration of proposed technical solutions leads to measurable business outcome through effective use of technology.Pro-actively propose technology-based solutions and innovations to improve business processes.Be the interface between the business needs and IS&T/Technology vendors. Ensure vendors solutions are fit for purpose and serve a business need to avoid overspend in software procurement.Ensure business and technical architecture recommendations are followed to avoid over complexity and secure solutions long term sustainability.
Level of education
University
Work experience (years)
6-9 years
Written languages
Fr : Advanced
En : Advanced
Spoken languages
Fr : Advanced
En : Advanced
YOUR QUALIFICATIONS AND SKILLS
Refers to formal training, technical skills and prior experience required for the position
Typically has 10 years of business/industry work experience with
expertise in one or more of the following functional areas: design, engineering, supply chain, marketing, sales, distribution networks, after market, production, procurement, logistics, finance, HR.
Demonstrates breadth and in-depth knowledge of a business area to identify and communicate how IT solutions can add value. Ability to pair business needs with fit for purpose IT solutions.Experience in areas such as process re-engineering, process improvements and transformation, Six Sigma and Lean.Proven ability to work and collaborate in a complex environment and effectively influence a diverse team of stakeholders and business leaders.A bachelor's or Master's degree in commerce, management, engineering, computer science or a related discipline.Experience in the following IT platforms is an asset: SAP, Salesforce.com, Dassault Systems, AdobeBilingualism (French and English) is an asset.
Overall View
Has a strong understanding of information systems, business processes, the key drivers and measures of success for the business, and the short- and long-term direction of the business and technology.
Customer Oriented
Consistently seeks input and monitors quality, reliability and timeliness of services; works to improve performance on these metrics. Determines customer request priorities while considering resources, criticality, and risk to the organization of action/inaction. Develops customer relationships so that he/she is included in the customer decision-making process.
Results Oriented
Sets challenging business and personal goals and implements action steps to achieve these goals. Follows through on commitments. Understands the business and performance metrics and communicates the metrics and performance expectations to the rest of the IT organization in a way that allows them to maximize effectiveness.
Financial Acumen
Builds sound financial business cases to support proposed initiatives and improvements and tracks and realizes financial benefits of an investment.
Drive for Continuous improvement
Seeks ways to improve work processes. Learns from past experiences and identifies opportunities to improve work processes and efficiencies. Resolves issues as they arise. Takes action to successfully resolve complex issues in a timely manner. Recognizes the need to make decisions and take action quickly, particularly under tight deadlines.
Personal characteristics
Collaborative and collegial in the identification and resolution of difficult problems.Decisive and action oriented in communicating ideas and perceived outcomes with clarity and accuracy.Strong analytical skills.Ability to ask the right questions at the right moment. Strong listening skills.Passion for making things better through diligence and study.A highly motivated team player who contributes to an atmosphere in which people work together, enthusiastically and effectively, to produce outstanding results.A strong ability to influence others.A person with ability to drive change.A person with unquestionable integrity, credibility and character whom the organization can trust without reservation. Demonstrates sound judgment, high moral and ethical behavior.
Clothing monetary allowance

Discounts on BRP's clothes, accessories and vehicles.

Clothing monetary allowance

Discounts on BRP's clothes, accessories and vehicles.

Dental insurance

Dental insurance

Disability insurance

Disability insurance

Flexible hours

Flexible hours

Life insurance

Life insurance

Medical and paramedical expenses coverage

Medical and paramedical expenses coverage

Pension plan

Pension plan

Performance bonuses

Performance bonuses

Social activities organized by the company

Social activities organized by the company

Summer schedule

Summer schedule
Other BRP's offers that may interest you