>
>
>
>
>

Journalier d'usine - béton préfabriqué
This recruiter is online.
This is your chance to shine!
Apply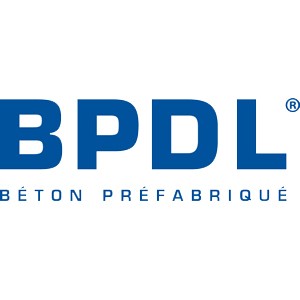 Journalier d'usine - béton préfabriqué
Starting date

:

As soon as possible
Number of positions available : 3
Salary

:

15 $

per hour
Work schedule

:

40 h

-

Full time

Job status

:

Permanent

Work shift

:

Day
Exécuter les tâches nécessaires à la fabrication de pièces de béton préfabriqué.
 Les tâches se définissent comme suit :
Exécuter les activités de préparation des coffrages, pose des pièces de fixation, de l'acier d'armature, bétonnage, traitement de superficie et entreposage au meilleur de ses connaissances et de sa formation;
Exécuter les activités de fabrication suivant les plans soumis par le département technique de BPDL;
Opérer le pont roulant, conformément aux formations préalablement reçues;
Aviser le chef d'équipe de toutes irrégularités observées au niveau des matériaux, des équipements ou autres qui pourraient mettre en péril la qualité du produit final ou la sécurité des employés;
Utiliser les outils et équipements en respectant les normes de sécurité;
Corriger tout problème de qualité relatif à un produit.
Level of education
High school
Work experience (years)
0-2 years
Written languages
Fr : Beginner
Spoken languages
Fr : Intermediate
Aimer apprendre et avoir un bon potentiel pour apprendre la lecture de dessins techniques. Posséder une grande autonomie.  Être polyvalent et disponible.
Other BPDL inc. - Béton préfabriqué du Lac's offers that may interest you