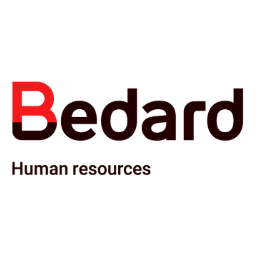 Shipping Clerk
Bédard Ressources inc.
Laval,QC
Salary

19.00 to 21.00 $ per hour according to experience

Full time

Contract job

Day , Evening shift work

Published on

March 5th, 2023

1 position to fill as soon as possible
Description
Being a shipping clerk is a bit like being a grain of salt: it's the final touch and it's very versatile. This is the essential ingredient to any good sauce! This gives you the opportunity to gain warehouse experience in addition to using your knowledge already acquired with the use of an electric pallet truck. Let's just say this is the winning recipe for professional development within our client's company.

Our client is a family business founded nearly 50 years ago in Montreal. They are guided by their success throughout Canada's major cities. Their distinguished taste sets them apart in the field of furniture and contemporary interior decoration. To continue to support them in their meteoric expansion, they are looking for shipping clerks who aim to respect occupational health and safety at all times.

Main functions:
- Ship merchandise.
- Handle warehouse articles.
- Manage inventory.
- Use a scanner.
- Check orders.
- Wrap pallets and some products.
- Carry out any other similar tasks.

The masculine gender is used only to lighten the text.

The benefits of the position:
- Opportunity to gain experience.
- Opportunity of advancement.
- Growing company.
- Public transport is possible from the Côte-Vertu station.
- Shuttle for employees from the Montmorency metro.
- Large parking available.
- Possible training according to needs.
- $2 extra per hour after only 920 hours, interested? you are entitled to a rapid salary increase.
Read more
---
Work environment




---
Requested skills
Requirements:
Pallet truck license – an asset.
Ability to provide physical effort.
Great team player.
Good knowledge of French and English.
The ideal candidate will:
Have great attendance.
Be versatile.
Have good stress management.
Like being part of the action.
Be able to adapt to changes.
Interested in this position? Please send your application to Ricardine Desanges by email at ricardine@bedardressources.com
This is not exactly what you are looking for? Check all our other job opportunities on www.bedardresources.com Consult our website regularly, new positions are added every day!
---
Requirements
Level of education
High school
Work experience (years)
0-2 years
Written languages
Fr : Intermediate
En : Intermediate
Spoken languages
Fr : Intermediate
En : Intermediate
Internal reference No.
Other Bédard Ressources inc.'s offers that may interest you