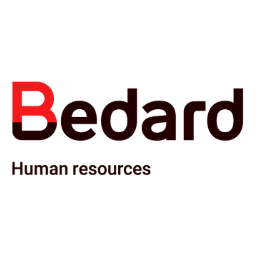 Assistant Cook
Bédard Ressources inc.
Radisson,QC
Salary

23.00 to 25.00 $ per hour according to experience

Full time

Day shift work

Published on

January 16th, 2023

1 position to fill as soon as possible
Description
Tired of seeing only the four walls of your room? Want to be as far away from your ex as possible? Can't stand your roommates anymore? Did you make it to your sixth box of Kraft Dinner this week? You may not know this, but we have a solution that pays off for you. Pack your bags, we're going to breathe the fresh air in Northern Quebec: fed, housed and traveled to work in a little corner of paradise, what do you say? The assistant cook position is waiting for you with a tight schedule to replenish your wallet as much as possible.
Our client has recently made a beauty after more than 10 years of service to welcome tourists in love with nature. They are located in a dream location to discover the pleasures of the Quebec flora and fauna. Known for their charming and dedicated team, they are in great need of employees for the next waves of tourism in their region. What are you waiting for to join them?
Tasks:
Execute basic preparation for some platters.
Check the meals being cooked.
Help prepare meals or plates.
Distribute goods and food platters.
Place leftovers in containers and store the food for preservation.
Receive and store kitchen products.
Collaborate or carry out requested tasks for the head chef.
Place, clean and disinfect tables and counters, wash the dishes and put them away.
Know and apply the sanitation and sterilization standards.
Make sure the household appliances are being used properly and are maintained, when needed.
Replace the cook when needed.
Work with the team to create a joyous and harmonious atmosphere of care, leaning, excitement, creativity and respect.
Be part of training sessions and staff meetings.
Carry any other tasks related to the position.
If you are ready to take on new challenges, we would like to meet you!
The benefits of the position?
Housed, fed and traveled: car of bus paid.
Ability to make money!!
Opportunity of 2 weeks off every 3 months to go visit your family.
Outdoor lovers, it's paradise for fishers or any other sport in nature.
Read more
---
Work environment




---
Requested skills
Requirements:
At least 2 years of experience as a cook.
Having taken the MAPAQ class (an asset).
Being able to relocate to Radisson.
The ideal candidate will:
Be self-efficient and resourceful.
Be customer service oriented and responsible.
Be able to adapt and work under pressure.
Have rigour and creativity.
Are you interested in this position? Send your application to Sebastien Remy by email at sremy@cvbedardressources.com.
This is not exactly what you are looking for? Check all our other job opportunities on www.bedardresources.com. Consult our website regularly, new positions are added every day!
---
Requirements
Work experience (years)
0-2 years
Written languages
Fr : Advanced
Spoken languages
Fr : Advanced
Internal reference No.
Other Bédard Ressources inc.'s offers that may interest you