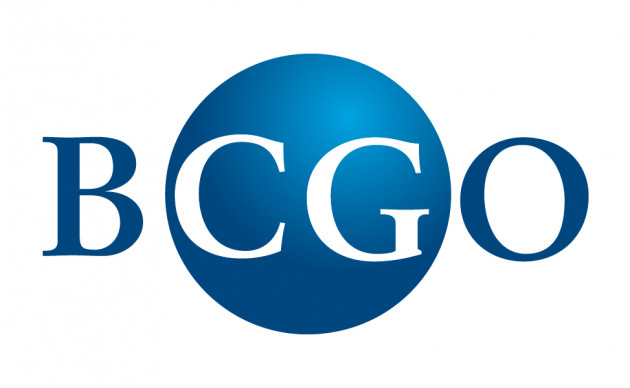 Benefits
Air conditioning
Coffee
Plusieurs sortes de café / tisanes / thés à volonté!
Flexible hours
Insurance
On-going training
Paid sick leave
Reimbursement of professional association dues or membership fees
Social activities organized by the company
Summer schedule
Vacation
Vision care insurance
---
Description
Auditeur(trice) I - Certification - Laval
3080, boul Le Carrefour, Bureau 508, Laval (Québec) H7T 2RS
Notre approche
BCGO c'est plus de 40 ans d'expertise comptable et de services-conseils aux entrepreneurs avec des bureaux situés au cœur de la ville de Montréal, à Repentigny, Laval, Boisbriand, Brossard, Vaudreuil d'Orion et Salaberry-de-Valleyfield.
Soit rassuré, bien que nous vivions une situation exceptionnelle due à la pandémie de la COVID-19, BCGO continue son expansion ! Des mesures ont été mises en place afin d'assurer la santé et sécurité de nos employés et de nos clients.
Ce qui nous distingue :
Une culture basée sur l'ouverture d'esprit, la bienveillance, les défis et une forte collaboration
Un environnement de travail collaboratif et une merveilleuse équipe avec laquelle travailler
Des emplacements de choix faciles d'accès (accessibles en transport en commun et près des autoroutes 40, 15, 10 et 30)
TÂCHES À ACCOMPLIR
Avis au lecteur et tenue de livres
Effectuer la tenue de livres ;
Réaliser des mandats de compilation sous supervision ;
Produire des états financiers non vérifiés (avis au lecteur).
Mission d'examen
Participer à des missions d'examen sous supervision ;
Préparer des états financiers sous supervision.
Vérification
Lorsque l'auditeur I participe à des missions de vérification, toutes les tâches énumérées sont réalisées sous la supervision étroite d'un associé, directeur ou auditeur senior.
Procéder à des tests de système;
Effectuer des sections à faibles risques dans la mission ;
Participer à la prise d'inventaire.
Fiscalité
Préparer des rapport d'impôts personnels et corporatifs ;
Effectuer toutes autres tâches connexes
EXIGENCES
FORMATION ET EXPÉRIENCES
Baccalauréat et DESS en comptabilité;
Minimum de 2 ans d'expérience pertinente.
TITRE PROFESSIONNEL
Titre CPA OU processus d'équivalence CPA en cours.
COMPÉTENCES TECHNIQUES
Avoir une bonne connaissance théorique des IRCF et NCECF,
Posséder d'excellente connaissance des normes de la profession (indépendance et déontologie);
Connaitre les lois et règlements fiscaux;
Maîtriser de la Suite Microsoft Office;
Maîtriser des logiciels CaseWare, CaseView, Tax Prep (un atout);
Maitriser le français et une bonne connaissance de l'anglais.
COMPÉTENCES INTELLECTUELLES
Avoir de bonnes capacités analytique et de synthèse ;
Démontrer un souci de la qualité du travail et respecter les échéances
Entretenir de bonnes relations avec les clients et les membres de l'équipe,
Avoir une bonne capacité à travailler en équipe;
Avoir une bonne gestion de la pression ;
Démontrer une image professionnelle tant au bureau que chez les clients.
Nous remercions tous les candidats ayant posé leur candidature, mais seules les personnes retenues seront contactées
Read more
---
Work environment




---
Requirements
Level of education
undetermined
Work experience (years)
undetermined
Written languages
Fr : Advanced
En : Intermediate
Spoken languages
Fr : Advanced
En : Intermediate
Other BCGO S.E.N.C.R.L.'s offers that may interest you