>
>
>
>

FO 30 TMA - Team Lead, Tax Fraud Investigator and Provincial Expert
This recruiter is online.
This is your chance to shine!
Apply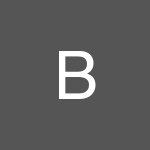 FO 30 TMA - Team Lead, Tax Fraud Investigator and Provincial Expert
Internal reference No. 63124

Starting date : As soon as possible
Salary : To be discussed
Work schedule :

Full time

Job status :

-

Work shift :

-
Team Lead, Tax Fraud Investigations and Provincial Expert
Financial Officer (TMA) R30
This position is currently under classification review.

An eligibility list may be established.

Bring your strong leadership and investigative skills to this critical role
The Revenue Division (RD), Ministry of Finance, provides administration, compliance and enforcement of ministry taxation statutes, including audit, refunds, credit and benefit programs, inspections and investigations. RD also collects royalties, taxes and fees levied on mineral, oil and gas production and works with other levels of government to collect taxes on behalf of the province. The Investigations Unit within RD is responsible for the criminal investigation into wilful non-compliance of those tax revenues.

The Team Lead, Tax Fraud Investigations and Provincial Expert provides technical leadership and policy coordination and develops, plans and leads complex and difficult investigations on individuals and businesses involving non-compliance and/or frauds relating to evasion of tax under all statutes administered by the Ministry of Finance and under the Criminal Code of Canada. The Team Lead will testify as expert witness, report on investigation findings and establish evidence supporting offences to prosecute individual or corporate violators and to optimize tax revenue to the province. The position will supervise a team of investigators.
Surrey, BC is one of the liveliest and fastest-growing cities in Metro Vancouver. Surrey is a diverse community rich in arts, culture, history, heritage and home to some of the largest and most vibrant festivals in Canada. Surrey's rich, natural landscape provides countless recreational opportunities, like kayaking along the Nicomekl River, paddle boarding at Crescent Beach, and biking, hiking or walking the many parks and trails. With over 6,000 acres of green space that spans scenic, coastal landscapes to thriving, urban forests and everything in-between, Surrey is THE place to connect with nature.
 
With over 200 different occupations available in 280 communities across the province, we offer exciting opportunities for your career. The BC Public Service is an award winning employer and offers employees competitive benefits, amazing learning opportunities and a chance to engage in rewarding work with exciting career development opportunities. Come be a part of the BC Public Service, a Top 100 Employer that embraces diversity, health and career growth. For more information, please see What We Offer.

The BC Public Service is committed to creating a diverse workplace to represent the population we serve and to better meet the needs of our citizens. Consider joining our team and being part of an innovative, inclusive and rewarding workplace.
For complete details about this opportunity, including accountabilities, please refer to the attached job profile.  For specific position related enquiries, please contact Majella.Admana@gov.bc.ca . DO NOT SEND YOUR APPLICATION TO THIS EMAIL ADDRESS.  For more information about how to complete your job application, add/edit your resume and for more useful tips when applying for jobs, please refer to the Your Job Application page on the MyHR website. If you are still experiencing technical difficulty applying for a competition, please send an e-mail to BCPSA.Hiring.Centre@gov.bc.ca , before the stated closing time, and we will respond as soon as possible to assist you.

NOTE: Applications will be accepted until 11:00 pm Pacific Standard Time on the closing date of the competition.

Job Requirements:
In order to be considered for this position, your application must clearly demonstrate how you meet the education and experience as outlined below:
 
Professional accounting designation CPA - CA, CGA, CMA, issued by a Canadian Accounting Association.
Note: If your designation was obtained from outside of Canada, you will need to confirm it has been assessed for equivalency through an applicable Canadian Accounting Association.
5 years experience leading others and providing mentoring and guidance to team members. Preference may be given to applicants with 8 or more years of experience.
5 years experience leading audit, investigation or other enforcement activities for non-compliance to statutes. Preference may be given to applicants with 8 or more years of experience.
8 years experience in putting together prosecution briefs, production orders and search warrants.
8 year of experience in investigating economic crime, tax fraud and/or conducting forensic investigations.
Preference may be given to candidates who hold, or are have previously held, status as a Peace Officer, Provincial Constable or Special Provincial Constable.
Preference may be given to applicants who have completed or begun their Certified in Financial Forensics credential.

Applicants selected to move forward in the hiring process may be assessed on the Knowledge, Skills, Abilities and Competencies as outlined in the attached Job Profile located in the Additional Information section at the bottom of the posting.  

Criminal Record Check (CRC) will be required.

APPLICATION REQUIREMENTS:
Cover Letter: NO - Please do not submit a cover letter as it will not be reviewed.

Resume: YES - Ensure your resume includes your educational accomplishments, employment history including start and end dates (month and year) of your employment, and any relevant information that relates to the job to which you are applying.

Questionnaire: YES (COMPREHENSIVE) - As part of the application process, you will be prompted to complete a comprehensive online questionnaire to demonstrate how you meet the job requirements. Please allot approximately 60 minutes to complete the questionnaire.

IMPORTANT: Comprehensive questionnaire responses will be used to shortlist applicants against the job requirements. Please ensure you include all relevant information about your educational accomplishments and employment history including job titles, start and end dates (month and year) of your employment, and your accountabilities and accomplishments.
Level of education
undetermined
Work experience (years)
undetermined
Written languages
undetermined
Spoken languages
undetermined
Other BC Public Service Agency's offers that may interest you