>
>
>
>

Chargé de projets - Service Technique
This recruiter is online.
This is your chance to shine!
Apply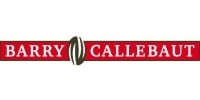 Chargé de projets - Service Technique
Starting date

:

As soon as possible
Number of positions available : 1
Salary

:

To be discussed
Work schedule

:

40.00 h

-

Full time

Job status

:

Permanent

Work shift

:

Day
Sous la responsabilité du Directeur Service Technique, le titulaire du poste sera responsable de diverses activités reliées à la gestion de projets.

Nature et étendue de la fonction:

Effectuer des études préliminaires de projets;
Estimer les coûts de réalisation;
Planifier et superviser les travaux d'installation des équipements et/ou livrer ces derniers au service concerné;
Concevoir les projets en consultant les clients internes
Administrer l'enveloppe budgétaire accordée pour les projets sous sa responsabilité;
Gérer l'échéancier de réalisation des divers projets;
Assurer le respect des règles de sécurité lors de la réalisation des travaux de projet
Assurer le suivi technique après la mise en route des projets;
Supporter et participer à l'application de toutes les actions nécessaires afin de rencontrer les exigences des normes de qualité établies et requises;
Contribuer à maintenir la sécurité du produit en adoptant des comportements répondant aux exigences définies
Level of education
University
Work experience (years)
3-5 years
Written languages
Fr : Advanced
En : Advanced
Spoken languages
Fr : Advanced
En : Advanced
Baccalauréat en génie mécanique ou électrique;
3 ans d'expérience en gestion de projets dans une entreprise manufacturière;
Bilinguisme essentiel (français/anglais);
Personne orientée vers les résultats et axée sur le travail d'équipe;
Habileté à travailler sous pression;
Excellente capacité à communiquer et à assurer le suivi des différents dossiers;
Bonne connaissance des logiciels MS Office et Autocad;
Connaissance du progiciel Maximo, un atout.
Employee assistance program
Employee assistance program
Social activities organized by the company
Social activities organized by the company
Student financial assistance program
Student financial assistance program
Other Barry Callebaut Canada Inc.'s offers that may interest you