>
>
>
>

Superviseur de production - jour
This recruiter is online.
This is your chance to shine!
Apply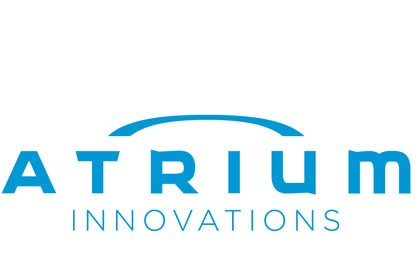 Superviseur de production - jour
Starting date

:

As soon as possible
Number of positions available : 1
Salary

:

To be discussed
Work schedule

:

37.5 h

-

Full time

Job status

:

Permanent

Work shift

:

Day
Vous souhaitez intégrer un chef de file dans les produits naturels? Vous aimez relever des défis? La production vous intéresse?
Notre poste est fait pour vous!

Poste de jour à pourvoir pour notre usine de Québec située dans le Parc Technologique.
Horaire: 5h00-13h00 du lundi au vendredi 37.5h/semaine


Notre entreprise est reconnue à travers le monde comme un leader dans le développement, la fabrication et la commercialisation de produits de santé nutritionnelle scientifiquement innovants.
Notre mission est de permettre à tous de vivre une vie plus saine en offrant des produits de santé nutritionnelle de haute qualité ayant un impact significatif sur leur bien-être. Atrium innovations a le vent dans les voiles et surpasse largement les prévisions de croissance de l'industrie.
Vous trouverez chez nous un défi intéressant offrant de la variété et de la latitude, des collègues candides, professionnels et engagés. Nous offrons des conditions très compétitives et un environnement de travail très plaisant.
Vitamines, enzymes et protéines à volonté!!

Rôle du superviseur
Vous planifiez et supervisez les ressources humaines afin d'atteindre les objectifs. Vous travaillez en étroite collaboration avec le Contrôle de la Qualité, veillez au suivi des Bonnes Pratiques de Fabrication et à l'optimisation des procédures internes.

Responsabilités
Planification de la production
Assurer le bon fonctionnement de la production et de ses équipements ;
Assurer la planification de la production en fonction des ressources humaines et matérielles ;
Élaborer les horaires de production et de sanitation de façon quotidienne ;
Superviser les responsables de lignes sur son quart de travail.
Production
Effectuer la formation du personnel sur les différents quarts de travail ;
S'assurer du respect des procédures ;
Faire les vérifications nécessaires pour que le matériel soit disponible pour la production ;
Veille au suivi des temps de l'horaire sur une base régulière afin d'assurer la productivité (rapport d'activité) ;
Agit comme agent SST;
Supervise les retours de matériel de production ;
Assure le suivi des indicateurs de performance et les tableaux de bord;
Collabore à la gestion qualité des opérations (suivi d'audits, CAPA, dérogations, etc…).

Hygiène/Nettoyage (sanitation)
Effectuer la formation du personnel sur les différents quarts de travail ;
Participer à l'optimisation et rédaction des procédures d'opération de nettoyage ;
Gérer les différentes activités de nettoyage sur les quarts de travail en s'assurant que les procédures mises en place soient respectées ;
Faire les vérifications nécessaires pour que le matériel soit disponible ;
Planifier à l'avance les besoins pour assurer la bonne marche des opérations et le respect des plages de nettoyage ;
Gestion du personnel
Gérer, supporter et évaluer le personnel sous sa supervision en tenant compte des objectifs de résultats qui leur sont fixés ;
Prioriser et évaluer les besoins de formation et de perfectionnement de son personnel ;
Participer au suivi des activités de formation de chaque membre de son équipe ;
Veille à la promotion et à l'amélioration d'un climat de travail positif.
Autres tâches
Assister aux réunions lorsque requis ;
Assumer la responsabilité du programme de contrôle antiparasitaire en collaboration avec le contrôle qualité ;
Applique les principes d'amélioration continue ;
Avec le directeur de production, assure le suivi des audits internes et externes ;
Assister et au besoin remplacer directeur de la production dans ses tâches ;
Aider l'équipe de production en participant à leurs tâches (si requis) ;
Effectuer toutes autres tâches connexes.
Level of education
University
Work experience (years)
3-5 years
Written languages
Fr : Advanced
En : Intermediate
Spoken languages
Fr : Advanced
En : Intermediate
Académique:
Posséder un baccalauréat en génie ou sciences et technologie des aliments ou diplôme d'études collégiales en sciences combiné avec une expérience de travail équivalente;
Expérience:
Posséder 3 à 5 ans d'expérience en gestion de production dans l'industrie manufacturière;
Posséder une expérience de minimum 2 ans en milieu pharmaceutique, biotechnologique ou alimentaire;
Posséder de l'expérience en supervision de personnel;
Posséder 5 années d'expérience en gestion de la production dans l'industrie manufacturière ou une expérience de travail équivalente;
Posséder des qualifications et/ou expérience en sanitation (assainissement) dans un milieu pharmaceutique, biotechnologique, alimentaire ou d'un domaine apparenté serait un atout.    
 Autres exigences:          
Bonne connaissance des outils informatiques (Suite Office);
Connaissance des normes BPF canadiennes et américaines;
Connaissances du LEAN management, une certification greenbelt est un atout;
Bon niveau de français écrit et oral;
Niveau d'anglais intermédiaire.
Bonus annuel de performance
Employee assistance program
Employee assistance program
Medical and paramedical expenses coverage
Medical and paramedical expenses coverage
Performance bonuses
Bonus annuel de performance
Performance bonuses
Bonus annuel de performance
Registered retirement savings plan
Registered retirement savings plan
Social activities organized by the company
Social activities organized by the company
Other Atrium Innovations's offers that may interest you