>
>
>
>
>

Opérateur de production
This recruiter is online.
This is your chance to shine!
Apply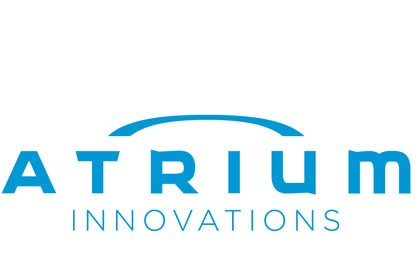 Internal reference No. Temporaire de jour...

Starting date : As soon as possible
Number of positions available : 3
Salary : To be discussed
Work schedule :

37.5 h

-

Full time

Job status :

Contract

Work shift :

Day , Evening
1 POSTE TEMPORAIRE DE JOUR 8h30-16h30 et 2 POSTES DE SOIR 15h-23h

Stationnement gratuit/Accessible en autobus

L'opérateur de conditionnement primaire/secondaire participe aux opérations de production, c'est-à-dire à l'embouteillage, au conditionnement secondaire et participe au nettoyage de pièces, d'équipement et de salles de production. Il peut aussi être amené à effectuer certaines tâches reliées à la fabrication (transformation de la matière première).
FONCTIONS ET RESPONSABILITÉS
Embouteillage
Préparer la fourniture et les équipements nécessaires à l'embouteillage.
Effectuer les dégagements de ligne.
S'assurer de la préparation et de la mise en marche des équipements.
Assurer le remplissage des bouteilles selon les procédures établies.
Remplir la documentation prescrite.
Effectuer le démontage/nettoyage des pièces d'équipement et de la salle de production.
Conditionnement secondaire
Effectuer l'inspection et la mise en boîte des produits.
S'assurer de la qualité des produits mise en boîte.
Remplir la documentation prescrite.
Effectuer le démontage/nettoyage des pièces d'équipement et de la zone de conditionnement.
Autres tâches
Participer à l'amélioration continue de la qualité.
Rapporter à son supérieur toute situation inhabituelle.
Respecter les procédures en matière de santé, de sécurité et de qualité applicables à son travail.
Effectuer toutes autres tâches connexes.
Level of education
High school
Work experience (years)
0-2 years
Written languages
Fr : Intermediate
Spoken languages
Fr : Intermediate
PROFIL RECHERCHÉ
Posséder un diplôme d'études secondaires (DES) ou attestation d'études collégiales (AEC) dans un domaine connexe ou expérience de travail équivalente.
Posséder 1 à 2 années d'expérience dans l'accomplissement de travaux manuels (entretien, nettoyage,emballage, étiquetage et autres travaux reliés) en industrie serait un atout.
Connaissance en milieu biotechnologique, pharmaceutique ou un secteur apparenté.
Connaissances des normes BPF et autres reliées au fonctionnement du service de production (atout).
 HABILETÉS ESSENTIELLES
Ponctualité
Souci du détail
Capacité à déplacer des charges (0 à 20 kg)
Fiabilité
Esprit d'équipe
Habileté manuelle
Souci de la qualité
Other Atrium Innovations's offers that may interest you