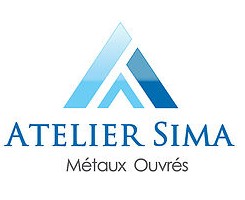 Monteur-assembleur ( CCQ)
Atelier Sima
158 rang 5 ouest, Stoke,QC
Salary

26.00 to 43.45 $ per hour according to experience

40 h - Full time

Casual , Permanent job

Day shift work

Published on

November 21st, 2022

1 position to fill as soon as possible
Benefits
Flexible hours
Insurance
On-going training
Paid leave
Pension plan
Social activities organized by the company
Vacation
2 semaines de la construction et 2 semaines a Noel
---
Description
Tu possèdes un bon sens de l'organisation du travail?
Tu n'a pas peur des hauteurs et des défis?
Tu adores travailler en équipe, en plus d'être polyvalent et en bonne forme physique?

Nous sommes à ta recherche! Nous installation des escaliers, de la structure d'acier sur les chantiers de construction au Québec, et cherchons une personne pour se joindre à notre équipe.

Descriptions des tâches :
• Sur le chantier, assembler mécaniquement ou par soudure les composantes métalliques pour en faire un produit fini tels que : escaliers, limons, mains courantes, garde-corps, etc.
• Comprendre les plans nécessaires à l'installation des produits sur mesure;
• S'assure d'avoir en mains tout les outils necessaire pour faire le projet et les range en fin de journée
• A une bonne vision 3D, maitrise les calculs et possede une bonne logique pour les résolutions de problème
• ( plusieurs autres taches: percer dans le béton, assister une grue, conduire de la machinerie,)
• Aimer travailler à l'exterieur comme à l'interieur, dans les hauteurs comme dans les petits endroits, à la pluie et au soleil

Psstt.. Mesdames vous êtes les bienvenues!


Read more
---
Work environment




---
Requested skills
Vous devez avoir votre ASP Construction, ( la formation se donne en continue);
Permit de conduire valide et vehicule;
Débrouillard;
Maitriser les technique de soudage;


---
Equal Opportunity Employer
This employer is an equal opportunity employer committed to diversity and inclusion. We are pleased to consider all qualified applicants for employment without regard to race, color, religion, sex, sexual orientation, gender identity, national origin, age, disability, protected veterans status, Aboriginal/Native American status or any other legally-protected factors. Disability-related accommodations are available on request for candidates taking part in all aspects of the selection process.
---
Requirements
Level of education
Professional
Work experience (years)
3-5 years
Written languages
undetermined
Spoken languages
undetermined
Other Atelier Sima's offers that may interest you