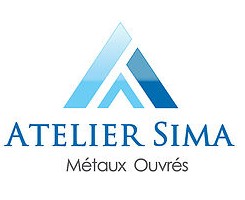 Ingénieur civil
Atelier Sima
158 rang 5 ouest, Stoke,QC
Salary

25.00 to 45.00 $ per hour according to experience

36.00 to 40.0 h - Full time

Permanent job

Day shift work

Published on

September 17th, 2022

1 position to fill as soon as possible
Benefits
Insurance
On-going training
Paid leave
Pension plan
Social activities organized by the company
Vacation
2 semaines de la construction et 2 semaines a Noel
---
Description
Vous êtes un(e) ingénieur(e) et vous êtes passionné(e) par la conception et les dossiers techniques? Vous êtes une personne ayant du leadership et désirez être la personne responsable de la salle à dessin ? Vous voulez travailler dans une entreprise familliale en pleine expension? Vos valeurs sont l'authenticité, le respect et le travail d'équipe? Nous sommes une entreprise spécialisée en métaux ouvrés et structure d'acier, pour qui notre équipe est au coeur de nos décisions et de l'entreprise.

Nous cherchons un ingénieur/gestionnaire de salle à dessin, qui partage nos valeurs, qui veut grandir avec l'entreprise, qui aime les responsabilités, les défis et les dessins techniques.

VOTRE RÔLE :
Superviser et fait grandir les employés de la salle à dessin;
Effectuer la conception d'équipements à l'aide du logiciel advanced steel;
Réaliser la modélisation 3D de composantes en collaboration avec l'équipe d'ingénierie;
Collaborer à la résolution de problèmes techniques ;
Contribuer à l'amélioration continue des équipements et du logiciel de dessin;
Communiquer avec différents départements internes;
Superviser la sous-traitance externe;
Valider les dessins techniques
Read more
---
Work environment




---
Requested skills
PROFIL RECHERCHÉ :
BAC Génie du bâtiment/CIVIL ou expérience équivalente;
Leadership et créativité;
2 à 5 années d'expérience;
Expérience dans le domaine de la construction ET de l'acier;
Connaissances de SolidWorks, autocad ou advanced steel;
Bonne gestion du temps et des priorités;
Habileté à travailler en équipe et en collaboration avec d'autres équipes.
Habileté à travailler dans un environnement à rythme rapide.
Habileté à fournir un service de qualité puis à gérer les attentes de la clientèle interne.
Rigueur, minutie, et sens de l'analyse.
Membre de l'Ordre des Ingénieurs du Québec;
---
Equal Opportunity Employer
This employer is an equal opportunity employer committed to diversity and inclusion. We are pleased to consider all qualified applicants for employment without regard to race, color, religion, sex, sexual orientation, gender identity, national origin, age, disability, protected veterans status, Aboriginal/Native American status or any other legally-protected factors. Disability-related accommodations are available on request for candidates taking part in all aspects of the selection process.
---
Requirements
Level of education
University
Work experience (years)
3-5 years
Written languages
Fr : Intermediate

Spoken languages
Fr : Intermediate

Other Atelier Sima's offers that may interest you