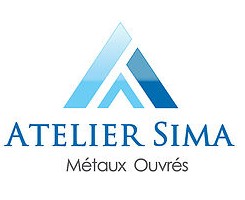 Dessinateur technique
Atelier Sima
158 rang 5 ouest, Stoke,QC
Salary

18.00 to 30.05 $ per hour according to experience

40 h - Full time

Permanent job

Day shift work

Published on

November 15th, 2022

1 position to fill as soon as possible
Benefits
Coffee
Flexible hours
Insurance
On-going training
Pension plan
Social activities organized by the company
Vacation
2 semaines de la construction et 2 semaines a Noel
---
Description
Votre Défi:
Sous la responsabilité du chef de la salle à dessin, vous aurez comme principale responsabilité de produire les dessins d'approbation, de découpe et la mise en page des dessins 3D en respectant les plans et devis ainsi que les normes externe et interne requis pour la fabrication d'éléments structuraux et architecturaux. Entouré d'une super équipe, vous travaillerez en étroite collaboration avec les divers intervenants pour réaliser les travaux à l'aide du logiciel de dessins Advanced Steel.
Plus précisément le ou la dessinateur(trice) devra :
Dessiner des plans d'approbation ;

Effectuer des révisions des plans d'approbation ;

Dessiner des plans de montage ;

Recueillir l'information propre à chaque projet auprès des estimateurs ;

Participer dans des équipes d'améliorations continues ;

Modification et correction de dessins selon les exigences demandées

S'assurer de la conformité des plans selon les spécifications des clients

Optimisation de la découpe plasma (nesting)

Effectuer toutes autres tâches connexes reliées au poste.
Ce n'est pas tout ! Il y a encore beaucoup d'autres avantages à travailler chez nous :
Poste permanent à temps plein

Horaires flexibles

Congé le vendredi après-midi

Régime d'assurances collectives avantageux payé à 50% par l'employeur

2 semaines de congé durant les vacances de la construction

2 semaines de congé pendant la période des Fêtes

Activités sociales

Programme de formation et perfectionnement
Milieu de travail
On ne cherche pas un numéro mais une personne qui va faire la différence dans l'équipe. On offre une semaine de travail de 4 jours et demi, des avantages sociaux et surtout un milieu où l'équipe est au centre de nos décisions et de nos valeurs.
Nous offrons fond de pension, assurance et 4 semaines de vacances par année de payé
Semaine de travail du lundi au jeudi de 7h30 à 17h00 et le vendredi de 8h00 à 12h00 et elle peut être flexible.
Read more
---
Work environment




---
Requested skills
Diplôme d'étude professionnel en dessin de bâtiment;
Connaissance de la suite Office et d'Autocad;
Maîtriser le logiciel Advanced Steel;
Minutie et précision;
Bonne communication;
Esprit d'équipe;
Sens de l'organisation;
Rigueur, circulation d'information.
---
Equal Opportunity Employer
This employer is an equal opportunity employer committed to diversity and inclusion. We are pleased to consider all qualified applicants for employment without regard to race, color, religion, sex, sexual orientation, gender identity, national origin, age, disability, protected veterans status, Aboriginal/Native American status or any other legally-protected factors. Disability-related accommodations are available on request for candidates taking part in all aspects of the selection process.
---
Requirements
Level of education
Professional
Work experience (years)
0-2 years
Written languages
Fr : Intermediate
Spoken languages
Fr : Intermediate
Other Atelier Sima's offers that may interest you